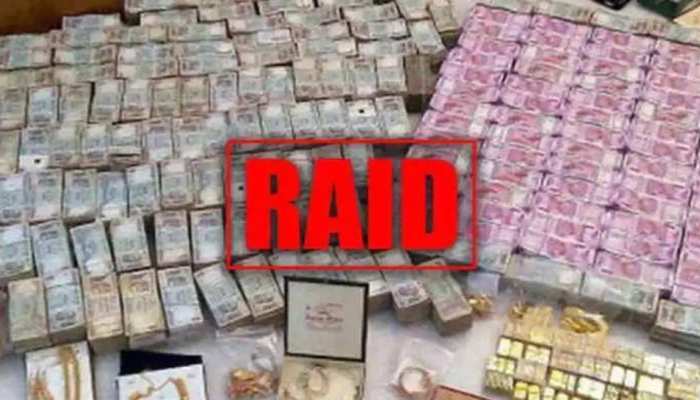 Hamirpur GST Team Raid: The SGST team has received crores of rupees during the raid at the house of the Gutkha trader. This money was kept hidden in the house on a large scale. To count them, machines had to be ordered from the bank.
UP Hamirpur GST Team Raid: The SGST team got crores of rupees during the raid on the whereabouts of a gutkha trader in Sumerpur town of Hamirpur district of Uttar Pradesh, for which many machines were called from the State Bank to count. Huh. This raid is going on for the last 14 hours.
Cash was kept hidden at home
According to information received from bank sources, cash worth crores of rupees has been recovered in the SGST raid. This cash was kept hidden in the residence of the gutkha trader, for which machines have been sent along with the personnel on the spot to count. This action has stirred the traders.
Team arrived in 5 vehicles
It is being said that the raids by the team of SGST Kanpur continued throughout the night. In the old Galla Mandi of Sumerpur town of the district, opposite the Indian Bank is the residence of Jagat Gupta, the producer of Dayal Gutkha. Here the team of Kanpur (Kanpur) of SGST arrived suddenly in 5 vehicles and started raiding the residence of gutkha trader.
The gate of the house did not open for a long time
On the arrival of the team, the main gate of the house was not opened for a long time, on which the officers of the team reprimanded, then the family members of the businessman were forced to open the gate.
large scale disturbances
It is being told that the team has found large-scale errors here, which the team is working on to match. The SGST team has got crores of rupees in cash from the residence of the gutkha trader, about which the team officials are matching the accounts.

Live TV
Disclaimer: This story is auto-aggregated by a computer program and has not been created or edited by Prachand.in. Publisher: Zee News