New Delhi: Doctors try their best to save the patient till his last breath and this is the reason why he is given the status of God. Today we will tell you about such a journey of breath in which doctors and administration together have worked to give life to a person.
Transplant of both lungs of the patient
Help came from Ahmedabad to give life to a man who was breathless for a moment in a Delhi hospital. For the first time in North India, a hospital has successfully transplanted both lungs in a person with the help of special machines.
A 44-year-old man died of brain haemorrhage at the Civil Hospital in Ahmedabad, Gujarat. But he gave life to another sick admitted in Delhi. It is the hard work of the doctors in carrying out this work, but the coordination between the Ahmedabad administration, the doctors of the Civil Hospital, Ahmedabad and Delhi airport and the speed and understanding of the ambulance drivers went a long way.
Green Corridor from Delhi to Ahmedabad
55-year-old Gyanchand is a resident of Meerut. He had COPD ie shortness of breath. Last year due to Corona, both his lungs became useless. Since then, he was able to breathe all the time only with the help of oxygen support or BiPAP. On 22 December, as soon as an alert came on the National Registry of Organ Donation System of a person from Ahmedabad to donate his lungs due to his untimely death, doctors of Max Hospital from Delhi contacted the Government Hospital in Ahmedabad.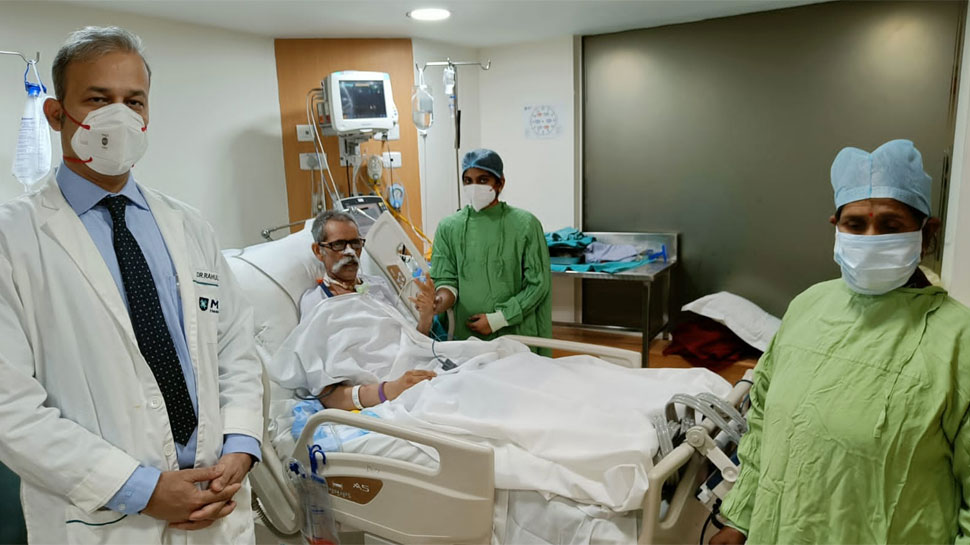 On December 22, in three hours, green corridors were made in Ahmedabad and Delhi and were taken to Organ Hospital. After the operation, the patient was kept on the help of ECMO i.e. Extracorporeal Membrane Oxygenation for 10 days. This machine works like Artificial Lungs. After several days of follow up, Gyanchand is now completely fine and out of danger.