Surat Tapi River: It has been raining heavily in Gujarat for the last three-four days and there is devastation everywhere, amid all this the Tapi river has taken a fierce form. The news is coming that the water of Ukai Dam in Tapi, which is releasing water amid huge earnings, has overflowed. Surya Putri is continuously increasing the water income in Tapi, today once again Surya Putri is flowing on two banks, its sky pictures have been captured here, see….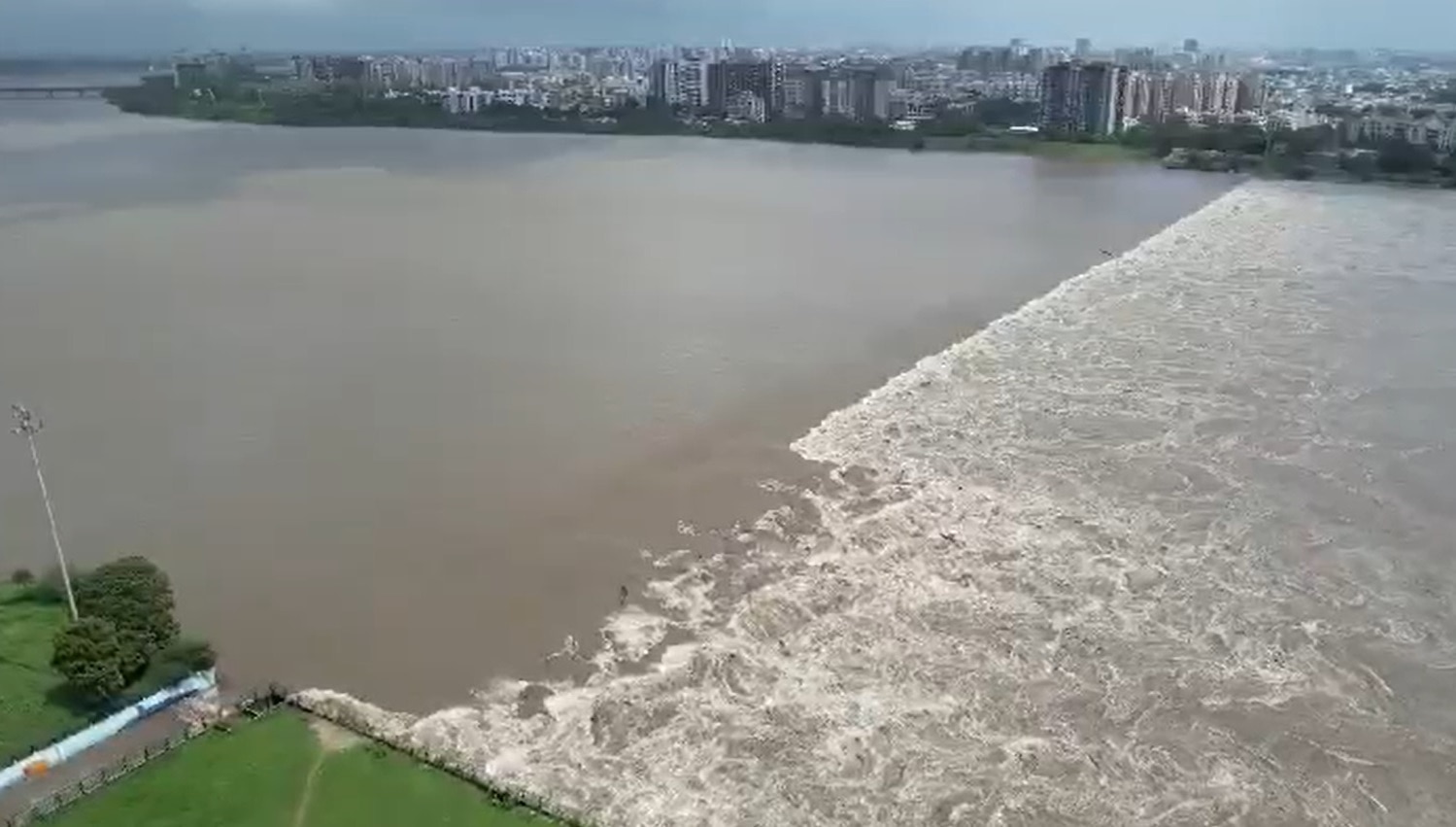 Tapi river has shown its fierce form since this morning. At present the level of the causeway built on Tapi river has reached 9.27 meters. The standard level surface of the causeway is up to 6 metres. The causeway is overflowing due to increase in water revenue for two consecutive days.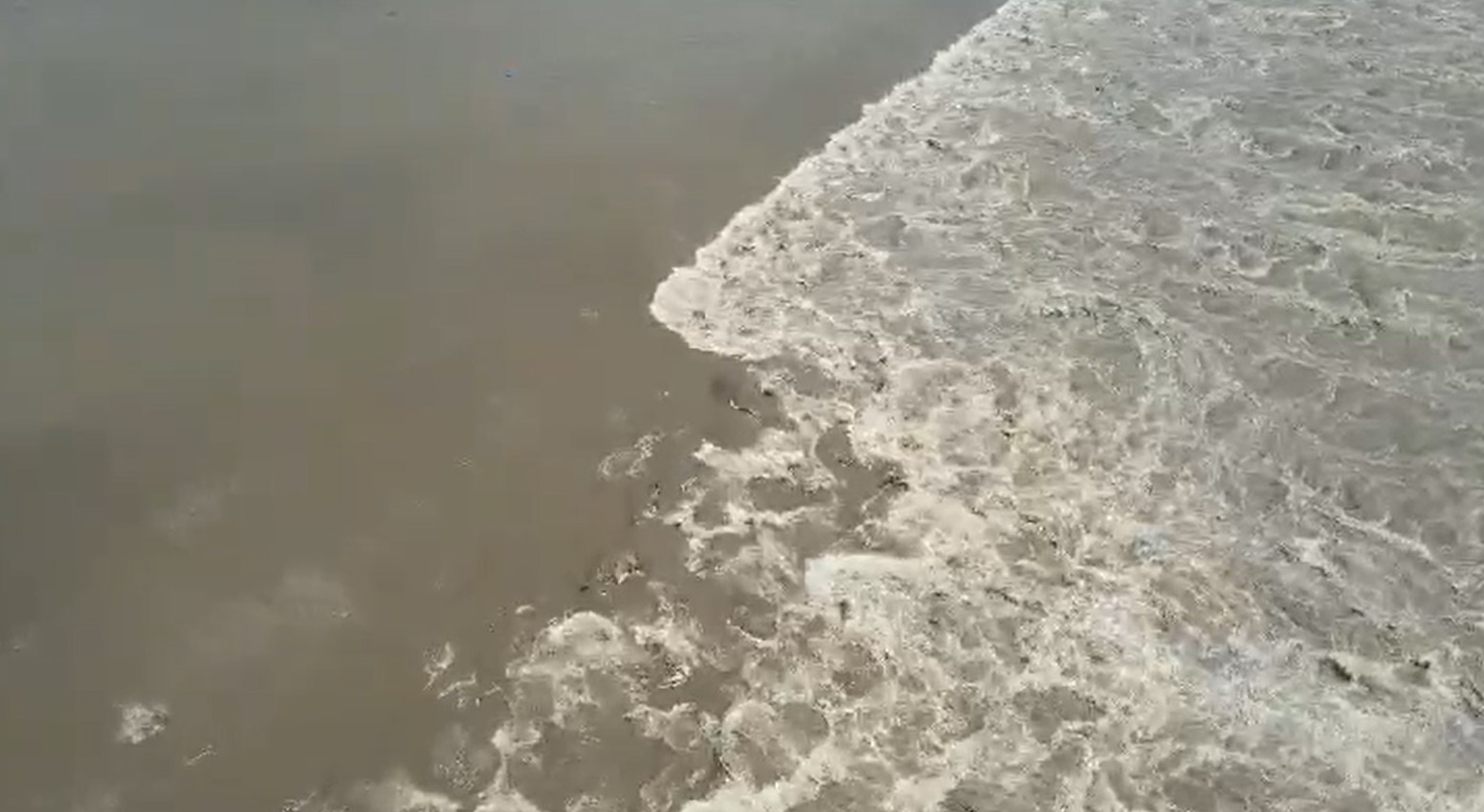 As the water flow in Tapi river continues to increase, the river system is in alert mode on both the banks and arrangements have been made as a precautionary measure. At present the water level of Ukai Dam has also reached 342.64 meters.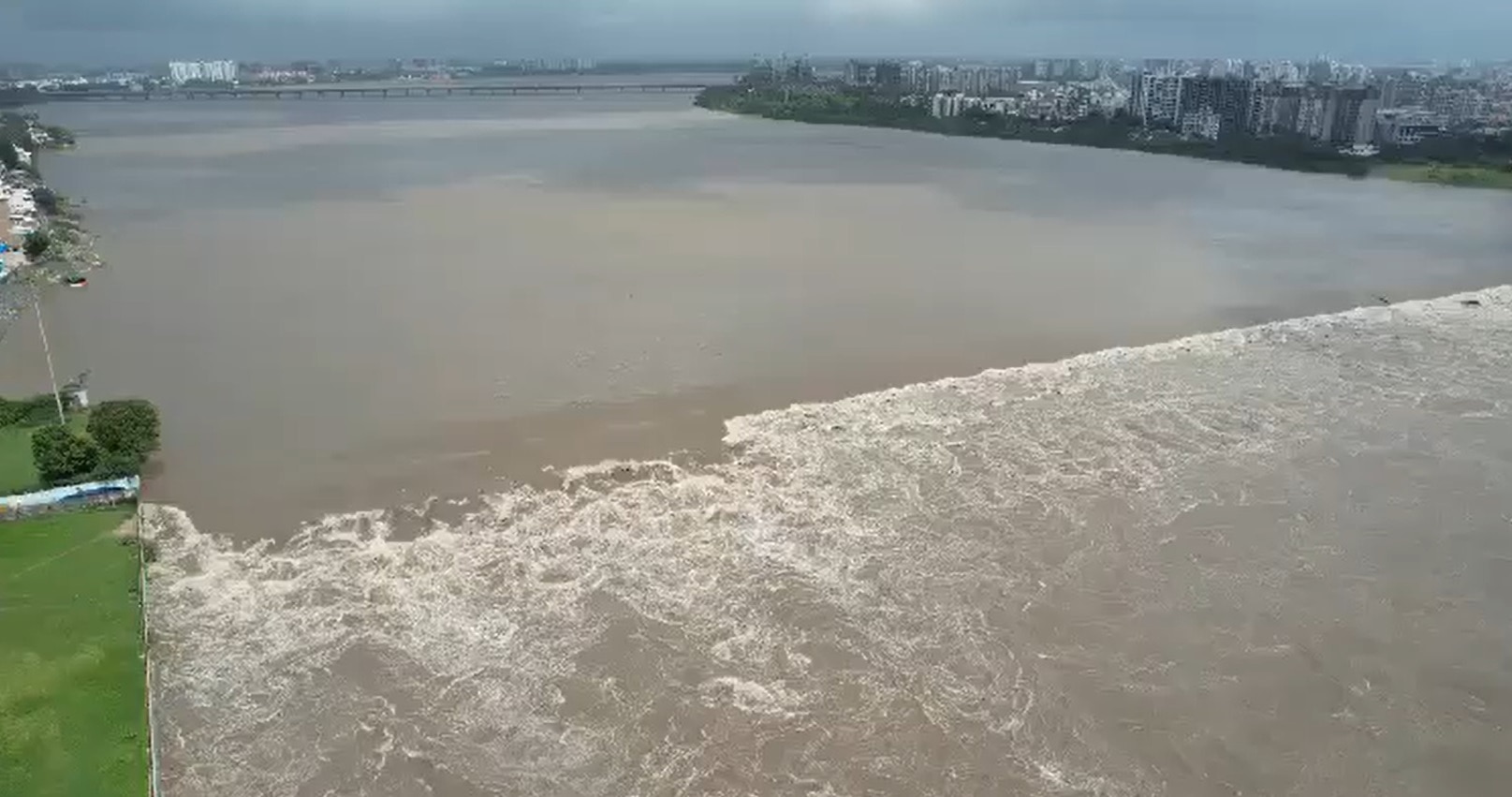 It has been raining heavily for the last few days, due to which a continuous rise in water is being recorded in Ukai Dam.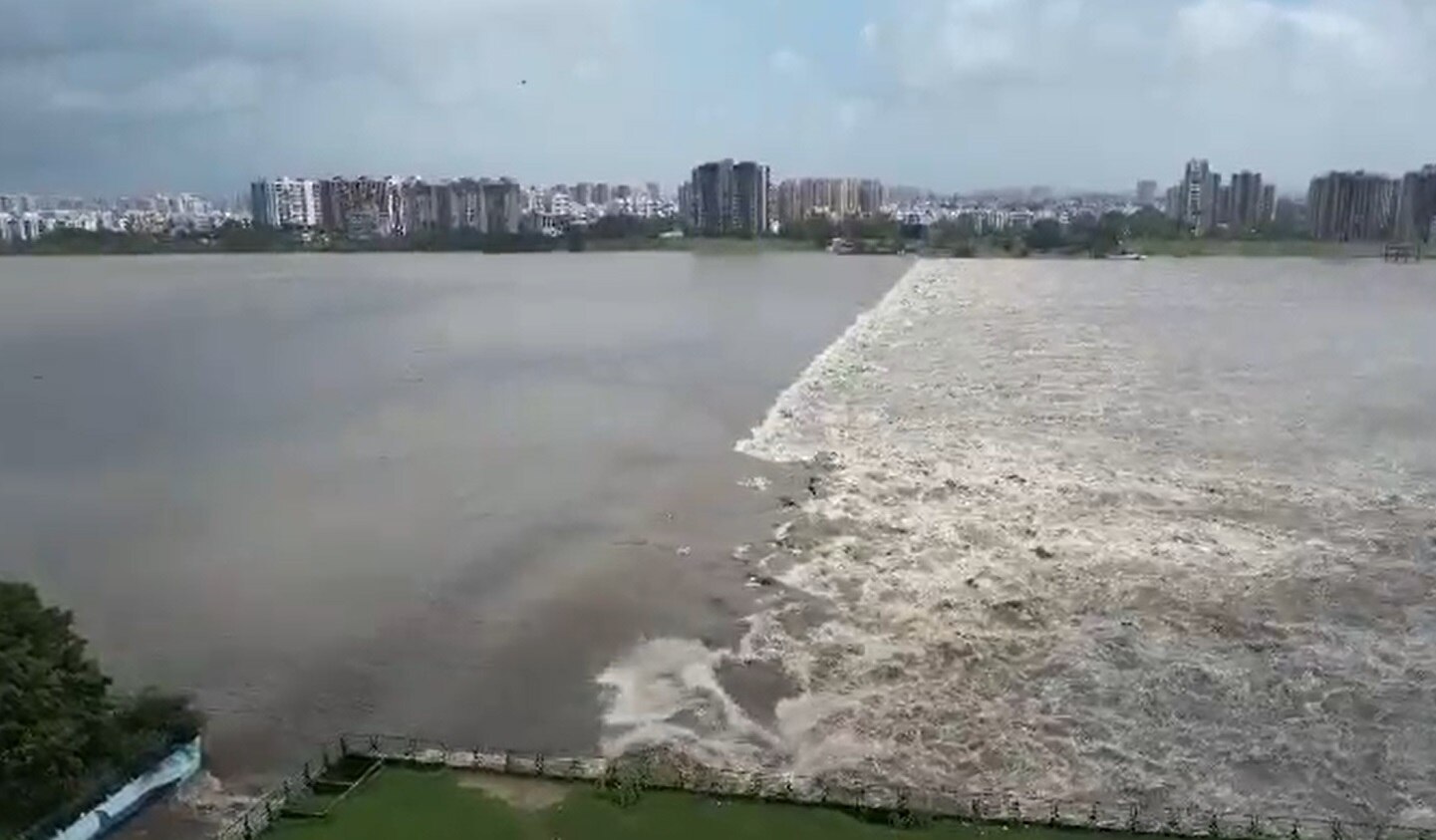 2.97 lakh cusecs of water was released from Ukai Dam, due to which the level of Surya Putri Tapi river reached 10.95 meters. Flood has started in the river bank areas of Surat. Areas including Kadarshah canal are flooded, apart from this, water is also flowing over Surat Causeway.