Sunny Malton Sidhu Moose Wala: Sidhu Musewala will complete 1 year from the world in next 2 months. His first anniversary is to be celebrated on 19 March. His close friends and well-wishers still get emotional remembering him.
Sunny Malton and Sidhu Musewala's friendship used to be discussed. Both were best friends of each other. Sunny Malton is shocked by Sidhu's departure. He told in his recent interview that it took him 9 months to take care of himself after Sidhu's death.
Now before the death anniversary of Sidhu Musewala, Sunny Malton has shared another emotional post. While sharing the picture with Sidhu Musewala, he said that 'It is easy for some to die and very difficult for some to live'. Fans are getting emotional seeing this post of Sunny Malton. They are demanding justice for Sidhu Musewala in the comment box of this post.
Along with this, Sunny Malton shared another post on Instagram Story. Sharing a picture of himself and Musewala, he said, 'I wish I was with you in the song Aakhri Sawaari, brother.'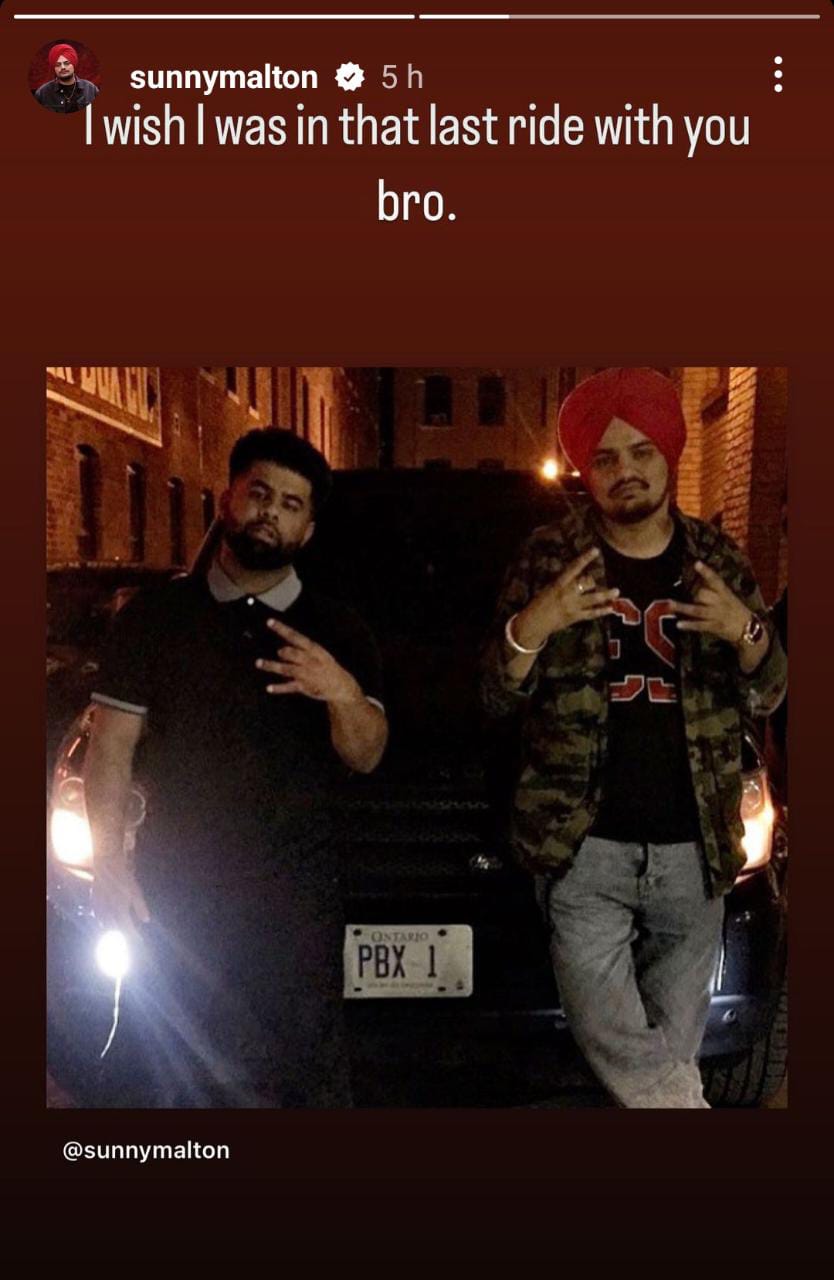 Do you know that Sunny Malton and Sidhu Moosewala Both were best friends. Sunny Malton often shares posts with Musewala. Looking at his social media posts, it is clear that he still hasn't recovered from Sidhu's grief.