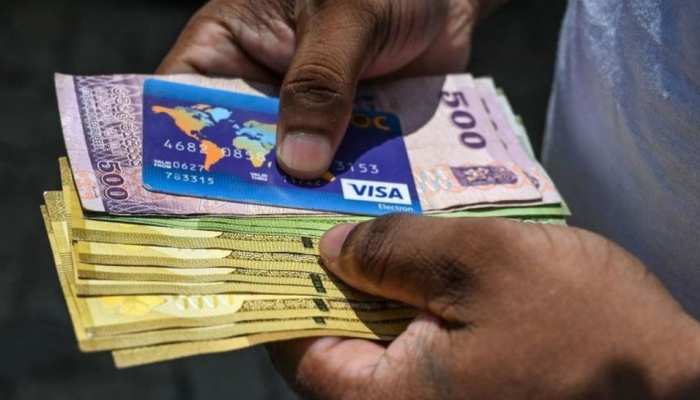 Sri Lanka Economy Crisis: The economic condition of the neighboring country Sri Lanka is continuously deteriorating. Meanwhile, now Sri Lanka has taken another big decision. Trading in Sri Lanka's stock market Colombo Stock Exchange will be closed for a week. Let's know this decision…
Sri Lanka Economy Crisis: The condition of neighboring Sri Lanka is getting worse. People have come out on the street. There is resentment among the people of the government. Meanwhile, Sri Lanka, which is facing deep financial and political crisis, has taken another big decision. Trading in Sri Lanka's stock market Colombo Stock Exchange will be closed for a week.
Sri Lankan stock market closed
The Sri Lanka Securities and Exchange Commission (SEC) has given this information. The SEC issued a statement saying, 'This decision has been taken with the intention of giving investors an opportunity to create greater clarity and understanding of the market here. Trading in Colombo stock market will be temporarily closed starting from 18th April till 22nd April.
read this also-
The Board of Directors had requested
Significantly, a day before this, the board of directors of the Colombo Stock Exchange had urged the SEC to temporarily close the business. For this the current economic condition of Sri Lanka was cited as the reason. The SEC has taken this big step in view of the severe economic crisis in Sri Lanka for a few weeks and then the political instability that followed.
Let us tell you that at this time Sri Lanka does not have the necessary foreign exchange even to buy fuel and everyday items. Even the Sri Lankan government has postponed the payment of foreign loans.
Sri Lanka in the worst phase since independence
Significantly, the pace of economic development in neighboring Sri Lanka was more than that of India just two years ago. Now it can be estimated from the fact that in the year 2020, Sri Lanka's per capita income was $ 4053 annually according to the market exchange rate and $ 13,537 annually on the basis of purchasing power parity, that is, much more than India at that time. Apart from this, Sri Lanka's position in 2020 was better than India on the basis of Human Development Report. In the United Nations Human Development Report 2020, where Sri Lanka was ranked 72nd, while India's place was only 131st. But after that the expression changed and Sri Lanka gradually got stuck in the quagmire of China's debt and today it has become Devaliya.
Disclaimer: This story is auto-aggregated by a computer program and has not been created or edited by Prachand.in. Publisher: Zee News