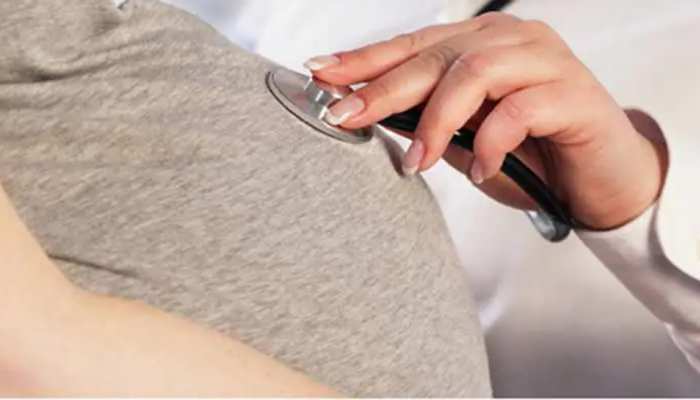 Pregnant In Jail: There is a ruckus in New Jersey, USA. The reason for this is the pregnancy of two female prisoners. No one understands how it was possible while in jail. Question on the role of jail administration in this whole matter…
America News: If a female prisoner becomes pregnant during her stay in jail, then it is bound to create a ruckus. There has been a ruckus in New Jersey, USA, regarding a similar case. New Jersey's Edna Mahan Correctional Facility is the only prison in New Jersey that only holds female inmates. In such a situation, sensation has spread due to the news of two prisoners being pregnant.
Prisoner had sex change done
According to the report of 'Daily Mail', information about the pregnancy of two female prisoners in the jail has come to the fore. Dan Sperza, executive director of foreign affairs at the Department of Correction, has told that two female prisoners have become pregnant after having a consensual relationship with another female prisoner in prison. Actually, the other prisoner with whom the women had a relationship was a man first and became a woman after the operation. Sperza refused to make public the names of female prisoners who were pregnant.
27 transgender prisoners in jail
He said that the investigation has been started as soon as the matter came to light. According to the report, out of all the female prisoners lodged in this jail, 27 are transgender. Some female prisoners have got their sex changed. Significantly, in the year 2021, New Jersey enacted a policy that in the state prisons, transgenders will be jailed on the basis of their identity and not on the basis of their gender identity at birth.
strict action possible
By the way, after this matter came to the fore, questions are also being raised on the jail administration. People do not understand how this was possible in the presence of jail personnel. At the same time, the jail administration is avoiding talking much by talking about the investigation. It is believed that strict action can also be taken in this matter. Because this incident has also raised questions on the functioning of the jail staff.
Disclaimer: This story is auto-aggregated by a computer program and has not been created or edited by Prachand.in. Publisher: Zee News