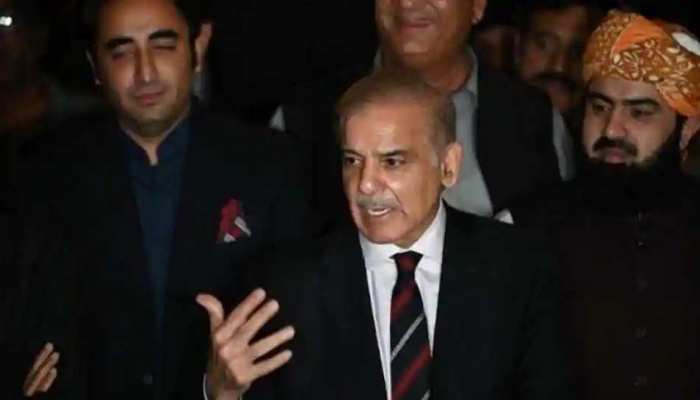 A new government can be formed soon in Pakistan, for which the opposition has intensified preparations. It is believed that Shahbaz Sharif can be handed over the command of the country. At the same time, Pakistan People's Party chief Bilawal Bhutto can be made the foreign minister.
Islamabad: With the ouster of Imran Khan from power in Pakistan, the exercise to form a new government has started. A proposal to form the government will be presented by the opposition soon. It is believed that Shahbaz Sharif, the leader of Pakistan Muslim League-Nawaz (PML-N), can be made the new Prime Minister of Pakistan. Whereas, Pakistan Peoples Party (PPP) chief Bilawal Bhutto can become the foreign minister.
They can take oath as minister
Imran Khan had to prove majority in the House after the Supreme Court's decision, but he failed in it. The opposition created such a maze that Imran could not get out of it despite lakhs of efforts. Now the opposition has started preparing to capture power. Along with handing over the command of the country to Shahbaz Sharif, Speaker Naveed Qamar Shah, Foreign Minister to Bilawal Bhutto, Home Minister to Rana Sanaullah, Information Minister to Shazia Murri, Khwaja Asif to Defense Minister, Maryam Aurangzeb to PM's Spokesperson, Faisal Subjwari to Ports and Shipping Minister and Azam Tadar can be sworn in as Law Minister.
Thousands of supporters on the streets
On the other hand, on the appeal of Imran Khan, thousands of his supporters took to the streets on Sunday. During this, slogans were raised about the opposition and the army. Imran Khan also thanked his supporters and tweeted saying, 'Local Mir Jafar's ploy to come to power after the provocation of America. The people of Pakistan opposed it'. He further said that thank you all for the people's support and show of emotion.
This fear is haunting Imran
Actually, Imran Khan is feeling that his problems may increase as soon as the opposition government comes. While in power, he selectively targeted opposition leaders. In such a situation, action is sure to be taken against them. Therefore, he wants to give a message through protests that even though the opposition has succeeded in its conspiracy, he has the support of the people.
Disclaimer: This story is auto-aggregated by a computer program and has not been created or edited by Prachand.in. Publisher: Zee News