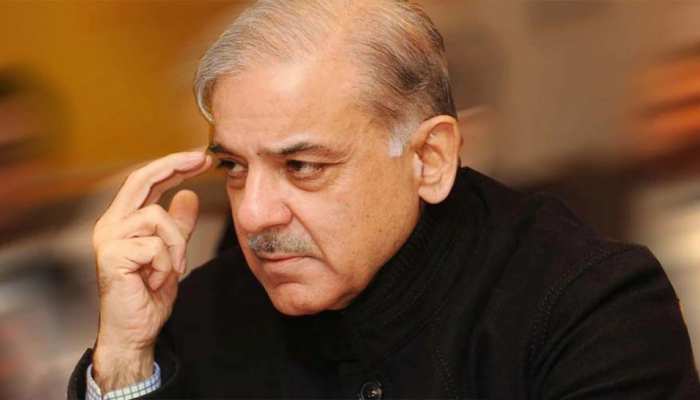 The official probing money laundering allegations against the opposition's prime ministerial candidate Shahbaz Sharif has gone on leave. Let us tell you what the officer has given the reason behind the holiday.
Lahore A top Federal Investigation Agency (FIA) official probing 14 billion Pakistani rupees money laundering charges against joint prime ministerial candidate Shehbaz Sharif has gone on indefinite leave following the ouster of Imran Khan. . According to an official notification on Sunday, the application of FIA-Lahore chief Mohammad Rizwan to go on leave from April 11, 2022 has been accepted.
14 billion pakistani money laundering case
Rizwan's decision came a day before Shahbaz and his son Hamza are to appear in a special court for trial on Monday. On April 4, the FIA's Special Court (Central-I) had asked Shahbaz and Hamza to appear on Monday (April 11) to charge them in the 14 billion Pakistani rupee money laundering case.
Shahbaz can demand exemption from appearance
Pakistan Muslim League-Nawaz (PML-N) president Shahbaz may seek exemption from appearance as he faces an election for the Prime Minister's post in Parliament on the same day. Shahbaz on Sunday filed his nomination papers for the post of Prime Minister. Former Foreign Minister Shah Mehmood Qureshi is the candidate for the post from Imran Khan's Pakistan Tehreek-e-Insaf (PTI).
The officer told why went on leave
FIA officer Rizwan has reportedly said that he has gone on leave anticipating his "fixed transfer". It is said that former Accountability Advisor to the Prime Minister Shahzad Akbar had asked Rizwan to be strict in the cases against Shahbaz and his family members. Later, Khan dismissed Akbar for failing to convict Shahbaz in the money laundering case.
Live TV
Disclaimer: This story is auto-aggregated by a computer program and has not been created or edited by Prachand.in. Publisher: Zee News