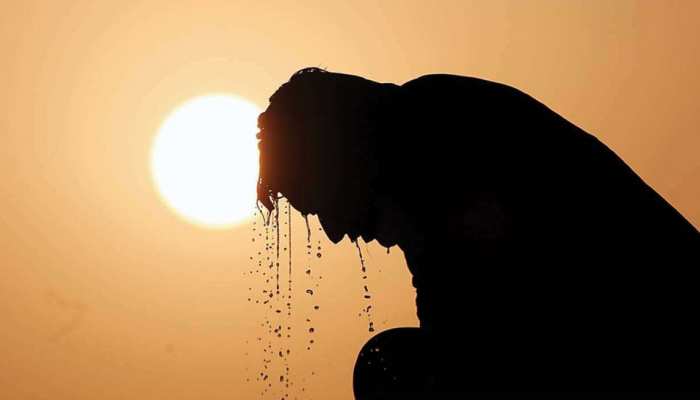 IMD Weather Alert: The Meteorological Department has issued a severe heat warning for many states for the coming 5 days. Along with this, heavy rains may also occur in many states.
New Delhi: The heat has started wreaking havoc in many states of the country. According to the data of the Meteorological Department, the mercury is crossing 40 degrees daily in many places. The next five days are going to be heavy for many states. The Indian Meteorological Department has issued an alert of scorching heat and heat in many areas of Delhi and Uttar Pradesh.
Warmest March in 122 Years
According to the Indian Meteorological Department (IMD), severe heatwave conditions are prevailing in many areas of the country due to heatwave. IMD data has shown that heat wave conditions are prevailing in most parts of western Rajasthan and isolated parts of Himachal Pradesh. Above average maximum temperature was also recorded in Delhi, while heat wave conditions were observed in different parts of East Rajasthan and Jharkhand. The IMD said that the maximum temperature of 43.6 degrees Celsius was recorded in Barmer, Rajasthan. Earlier on April 2, the IMD said that India has recorded its hottest march in 122 years. The whole country is in the grip of severe heat.
Heatwave may be accompanied by extreme heat
IMD has predicted heatwave for Himachal Pradesh, Jammu, Vidarbha and Gujarat on Sunday. There may be severe heat with heatwave in Jharkhand till April 4 and in Delhi, Rajasthan, Uttar Pradesh and Madhya Pradesh for the next five days. According to IMD's estimates, there is a possibility of severe heat in April in the north, western and central regions of India. It may also rain at isolated places in the southern and north-eastern parts of India.
Alert issued for heavy rain
The Meteorological Monitoring Department has said that there is a possibility of heatwave in South Haryana, Delhi, Uttar Pradesh during the next five days and in Gujarat, Jharkhand and Madhya Pradesh during the next three days. IMD further said that there is a possibility of rain with wind speed reaching 40-50 kmph gusting to 60 kmph is very likely over Southeast Bay of Bengal and South Andaman Sea on April 5 and 6. The Meteorological Department has warned of heavy rain in Sub-Himalayan West Bengal, Sikkim, Assam, Meghalaya, Andaman and Nicobar Islands, Tamil Nadu and Karaikal.
Skymet's forecast for Delhi for next 1 week
41 degree maximum temperature on April 4
40 degree maximum temperature on 5 April
42 degree maximum temperature on 6 April
45 degree maximum temperature on 7 April
45 degree maximum temperature on April 8
44 degree maximum temperature on 9 April
44 degree maximum temperature on 10 April
Live TV
Disclaimer: This story is auto-aggregated by a computer program and has not been created or edited by Prachand.in. Publisher: Zee News