Noida / Ghaziabad : There has been a stir due to the meeting of corona victims in private schools of Noida and Ghaziabad districts of Uttar Pradesh. Five students of two private schools in Ghaziabad were found infected with Corona. Apart from this, Kovid infected students have been found in three classes in a private school in Noida. As a result, classes will now run online.
Corona has been confirmed in three classes of students in a private school in Sector-40 amidst decreasing cases of corona infection in Noida. The sudden onset of corona infection has increased the concern of the people. At the same time, the school management has issued guidelines to the parents. According to this, some students of 9th class section E, 12th section B and section D have been found infected with corona.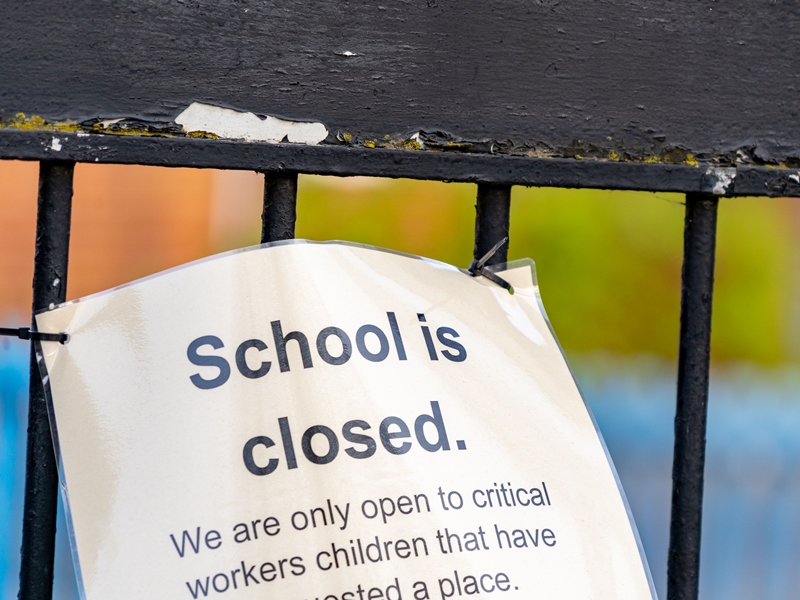 Due to this, the offline classes of all the three classes will remain closed till April 13. At the same time, parents of these three classes have been requested to send their students to school with RTPCR negative report on April 18 if any student shows symptoms of corona. Rapid testing is mandatory for people with symptoms. Barring these three sections, the remaining sections and sections will continue to run smoothly.
In Ghaziabad, adjacent to Noida, cases of corona infection increased on Sunday. Corona infection was confirmed in two patients on Saturday. On Sunday, this number increased to five, in which Corona was defeated by only one patient. Now the total number of infected in the district has gone up to 30.
According to the Health Department, all the patients are out of danger and they are being treated in home isolation. District Surveillance Officer Dr. RK Gupta said that the threat of corona infection is not completely over yet. A little carelessness can increase the infection. In this, everyone needs to be alert at their level and follow the Kovid guidelines. Get tested immediately if you see symptoms of corona infection. So that timely treatment and prevention of corona infection can be prevented.
Source