Mumbai: Rajasthan beat Lucknow by 3 runs. Lucknow captain KL Rahul was dismissed for 440 by Trend Boult. KL Rahul got out without scoring a run. This time the reaction of the Bollywood actress in the stadium went viral.
KL Rahul returned to the tent without opening the account. During this, the face of Suniel Shetty's daughter Athiya Shetty was visible. Athiya had reached the ground to watch the match for KL Rahul. During the match, Athiya's face fell as soon as KL Rahul was dismissed without scoring any runs.
Trent Boult of Rajasthan dismissed Rahul. Rahul could not stand in front of Bolt. Athiya's face was clearly visible as she came out. His face was down and there was sadness on his face. His pictures are going viral on social media.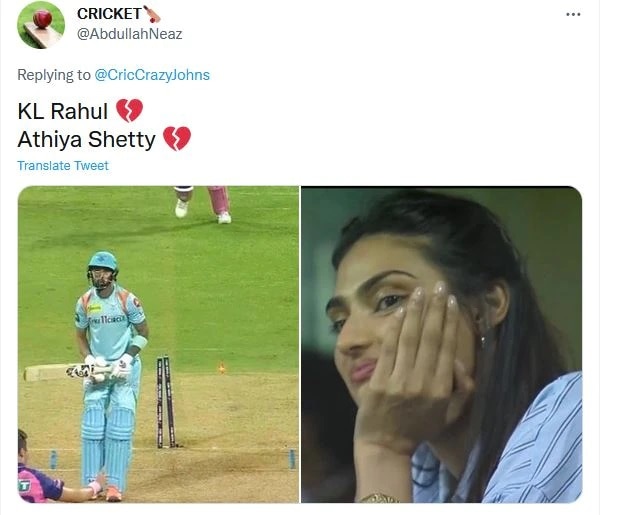 Fans are making different types of comments on Athiya's photo. Some say how difficult it must have been, while some have shared a heartbreak emoji for Athiya.
Source