Mumbai: Actress Malaika Arora had an accident a few days ago. The actress was also injured in the accident. On hearing the news of Malaika's accident, actor Arjun Kapoor reached Malaika's house to take care of her health. Arjun was with Malaika during her difficult times. After the accident, Malaika has finally come in front of everyone. Malaika has given relief to the fans by posting a photo of her.
Malaika has recovered completely now. He shared the story on Instagram. In the photo, Malaika is looking beautiful as before. But the bruises are still visible on his face.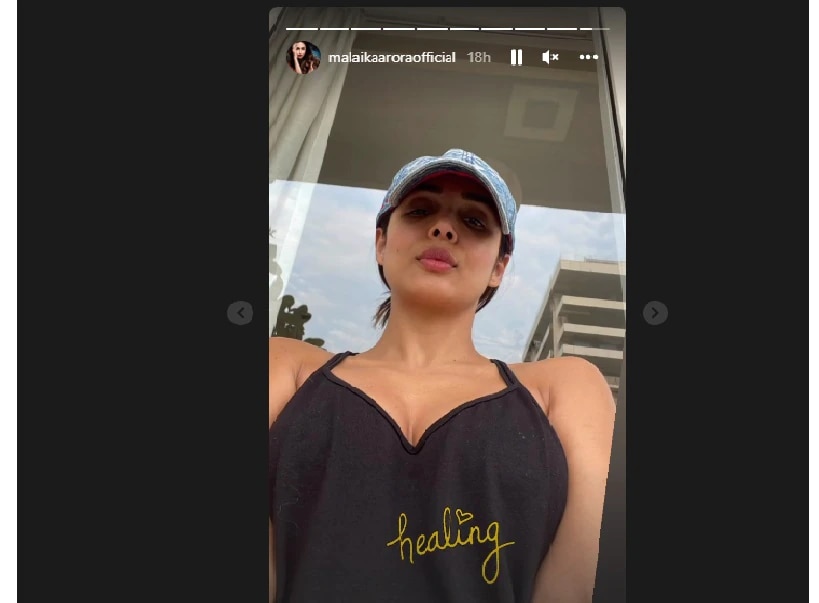 While sharing the photo, he has written 'Healing' in the caption. This means that his condition is stable now. Malaika has posted a photo for the first time after the accident. Malaika has suffered an eye injury in the accident.
Malaika's eye injury
According to media reports, Malaika's driver lost his balance while driving and his car collided with three other cars. It is reported that Malaika has suffered an eye injury. He was taken to Apollo Hospital in Navi Mumbai.
According to a report, Malaika has been taken to the hospital by some MNS workers. Malaika's car collided with three other vehicles. There are also reports of the same workers who were going from Pune to Mumbai for Raj Thackeray's meeting.
Source