Bhojpuri Queen Monalisa is in discussion about her photo on social media every day.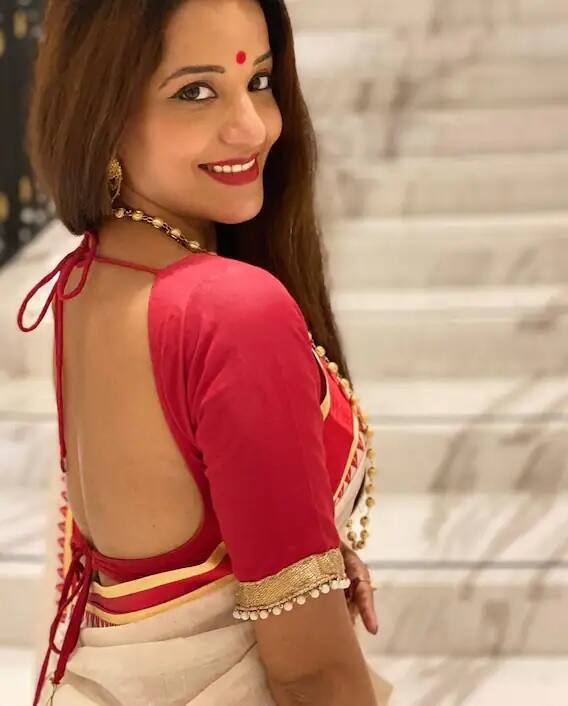 Recently, Monalisa wore a sari in a traditional Bengali look and added beauty to her beauty.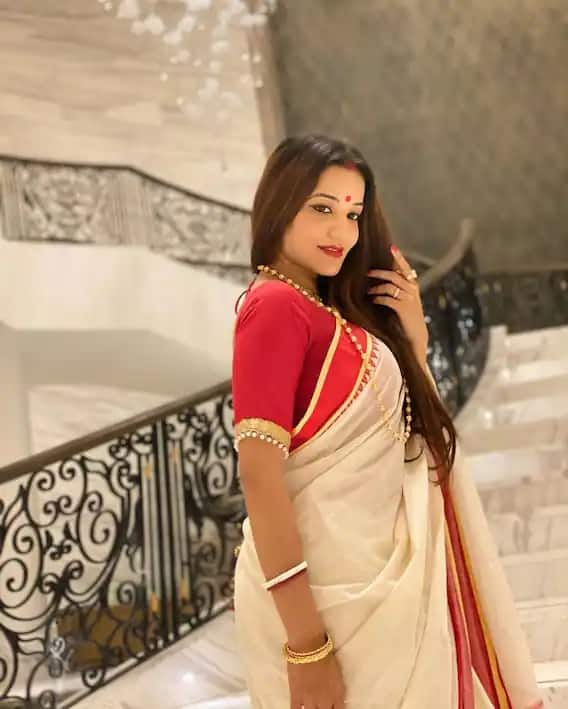 Dressed in a white and red sari with a bright red bindi, Monalisa looks ravishing.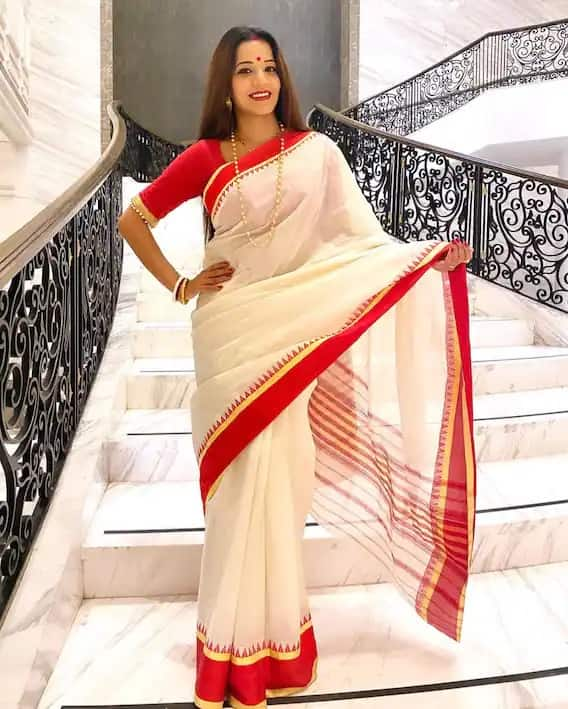 Monalisa also showed a glimpse of her family by sharing this throwback photo. You can also see Monalisa's family in this photo.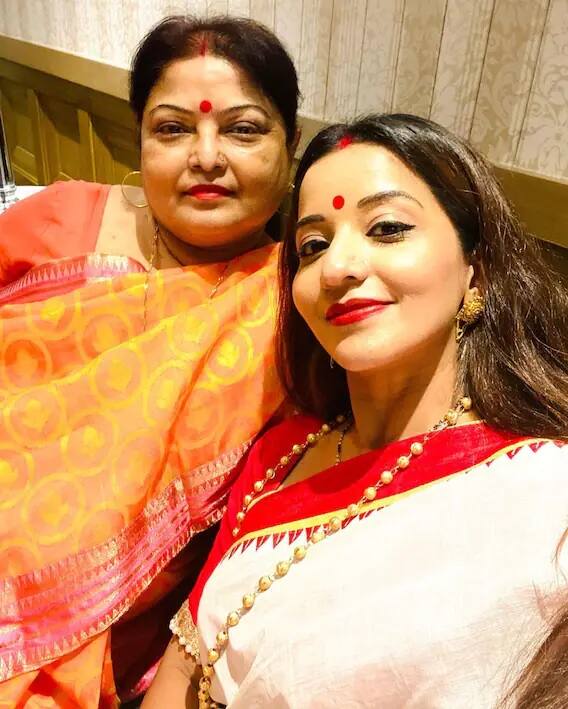 While sharing the photo, Monalisa wrote in the caption – Happy New Year.. This photo is from last year. Old but best.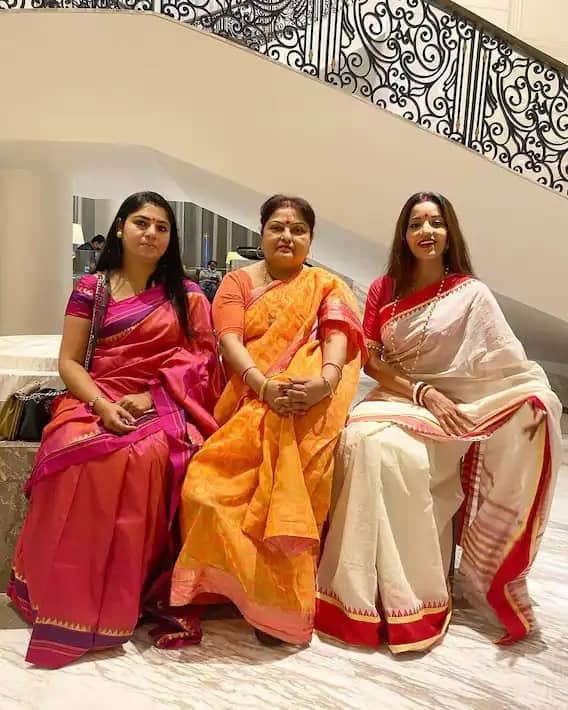 Sometimes Monalisa was seen posing with herself and sometimes with the whole family.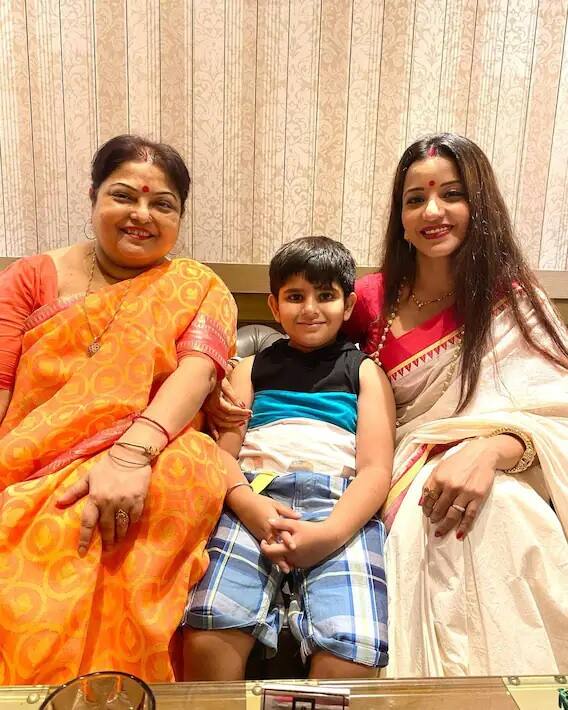 The red vermilion in demand, the beautiful glow in the eyes seems to enhance the radiance of Monalisa.
Source