Mumbai Actress Kangana Ranaut, who is considered to be the Queen of Bollywood, is in discussion about her show these days. Actress Kangana Ranaut recently made her hosting debut with Ekta Kapoor's reality show 'Lock Up'.
The special thing is that Kangana's lockup is getting a lot of likes from the show and people are giving positive response to the show. Kangana has now made a special post about the immense success of the show, describing herself as a superstar host through this post, not only this, she has also reprimanded the superstars of Bollywood through this post.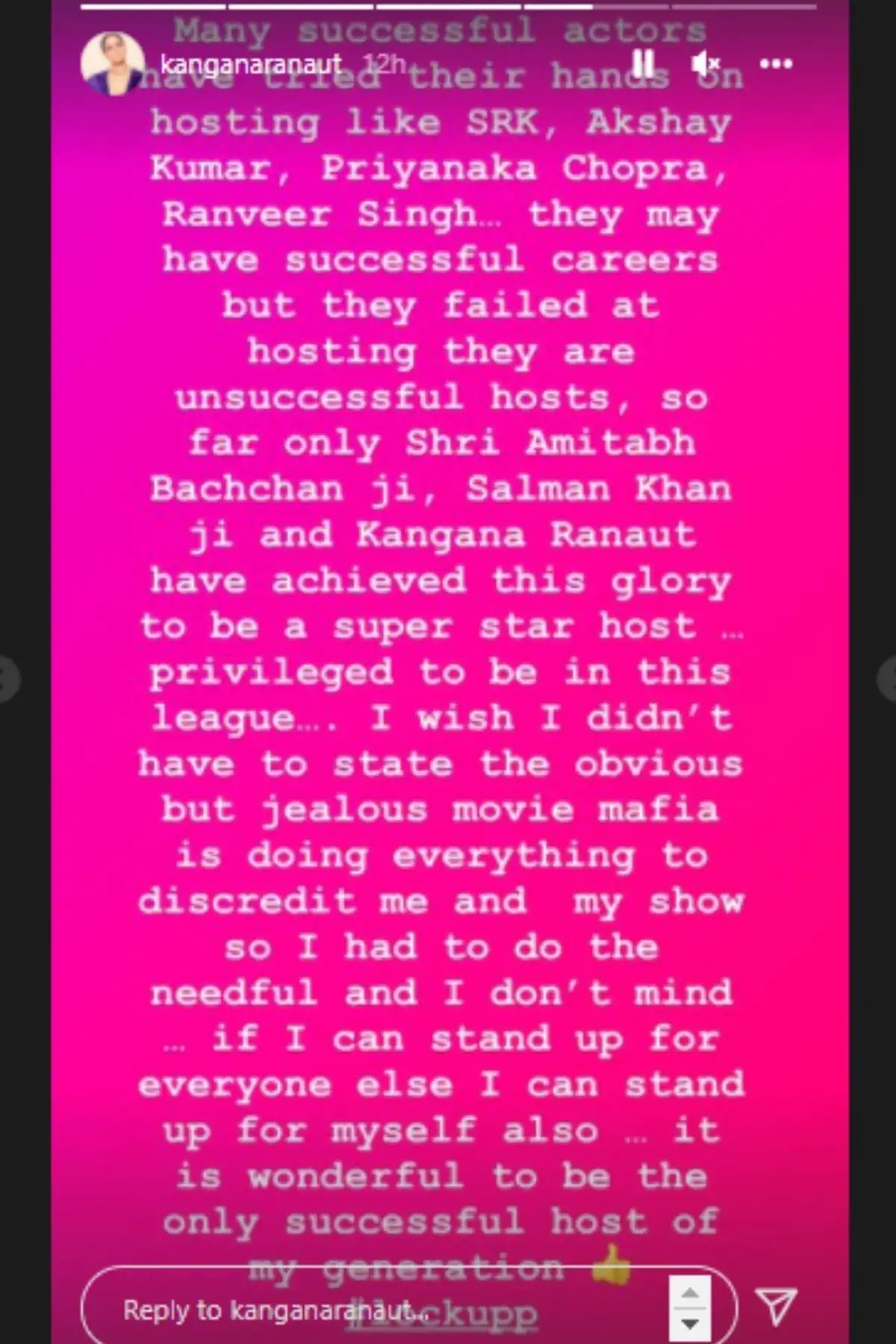 Kangana has shared a long note on Instagram story in which she has spoken a lot about the success of the show and its hosting and as always took a dig at Bollywood stars. The actress wrote in her post- 'Many successful actors like Shah Rukh, Akshay Kumar, Priyanka Chopra, Ranveer Singh have tried their hand at hosting. He has been successful in his career but failed to host. So far, only Amitabh Bachchan and Salman Khan and Kangana Ranaut have achieved the distinction of being superstar hosts. It is a great privilege to be a part of this league.
Kangana further wrote, "I wish I didn't have to explain clearly but the jealous movie mafia is doing everything to defame me and my show. So I got to work immediately and I didn't mind. If I can stand up for everyone, I can take any stand for myself.
Source