Actor Karan Kundrra and actress Tejashwi Prakash are called the 'power couple' of TV. Karan and Tejashwi are constantly spotted together after leaving the 'Bigg Boss' house.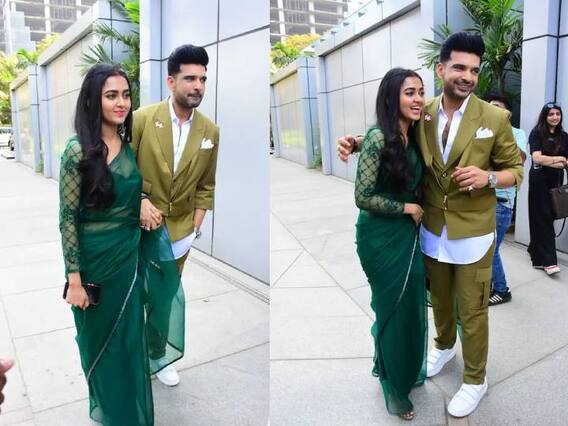 Even though they are busy working day and night but do not forget to take out time for each other. Whenever they have time, they visit each other.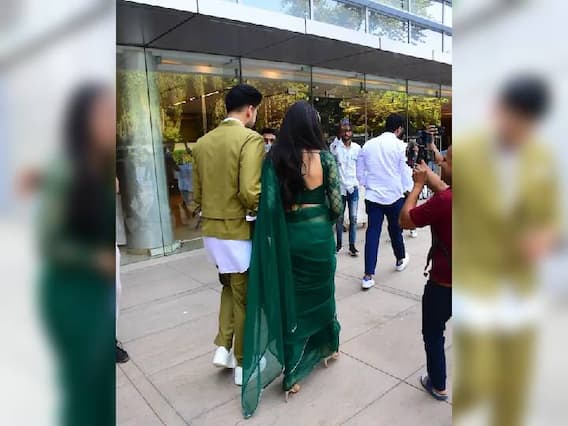 Recently, a video of Karan Kundra talking on the phone with Tejashwi Prakash on the sets of Dance Deewana went viral and in no time Tejashwi Prakash appeared in a Naagin look on the sets of Karan Kundrra.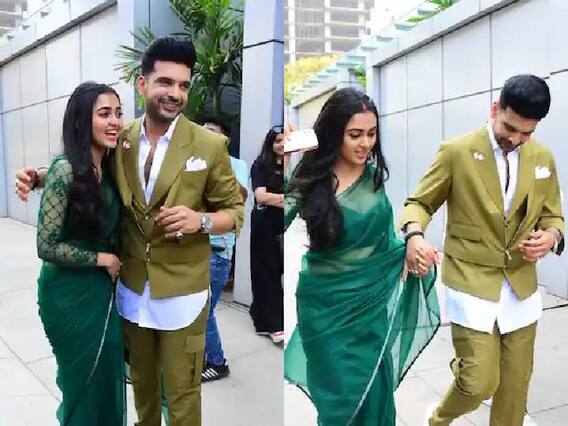 Tejashwi Prakash took time off from the shooting of 'Naagin' and reached the sets of boyfriend Karan Kundrra's show. During this, both were seen holding each other's hands.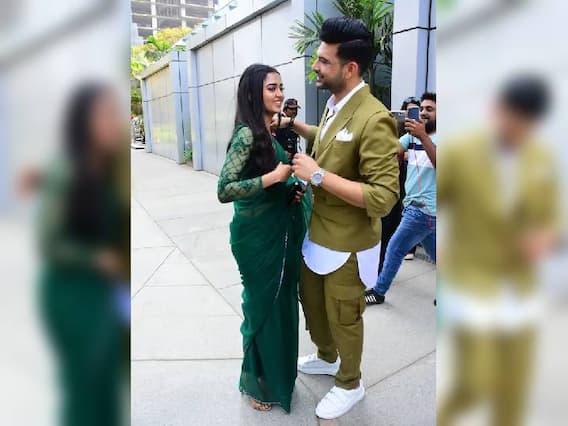 The pictures of both have gone viral on social media and fans are commenting on these photos and tagging them as 'power couple'.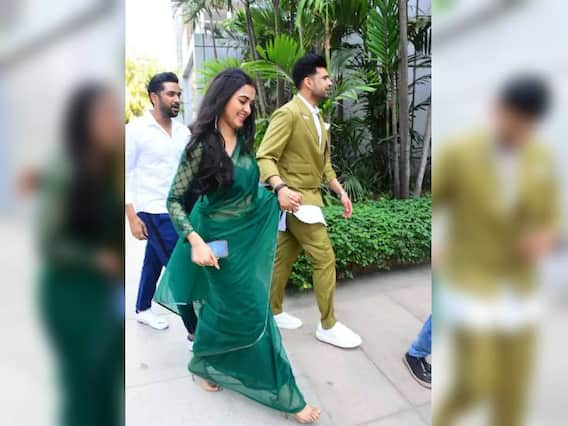 During this, she is looking very beautiful wearing a bright light green saree. So on the other hand, Karan Kundra also looks very dashing in green and white combination.
Source