New Delhi: A school in Indirapuram, Ghaziabad, Uttar Pradesh was closed for three days after two students tested positive for COVID-19.
Offline classes have been suspended till April 13, 2022 after a student of class 3 and class 9 of St Francis School in Indirapuram has tested positive for coronavirus infection. The classes will be held from around 11-13 April. To break the chain, St. Francis School principal Ronnie Thomas said in a mail on Sunday (April 10).
The cases came to light after the families of two students – who had not been attending offline classes for three days – were contacted. The school administration then decided to close the school as a precautionary measure and urged the parents to follow the necessary COVID-19 protocols.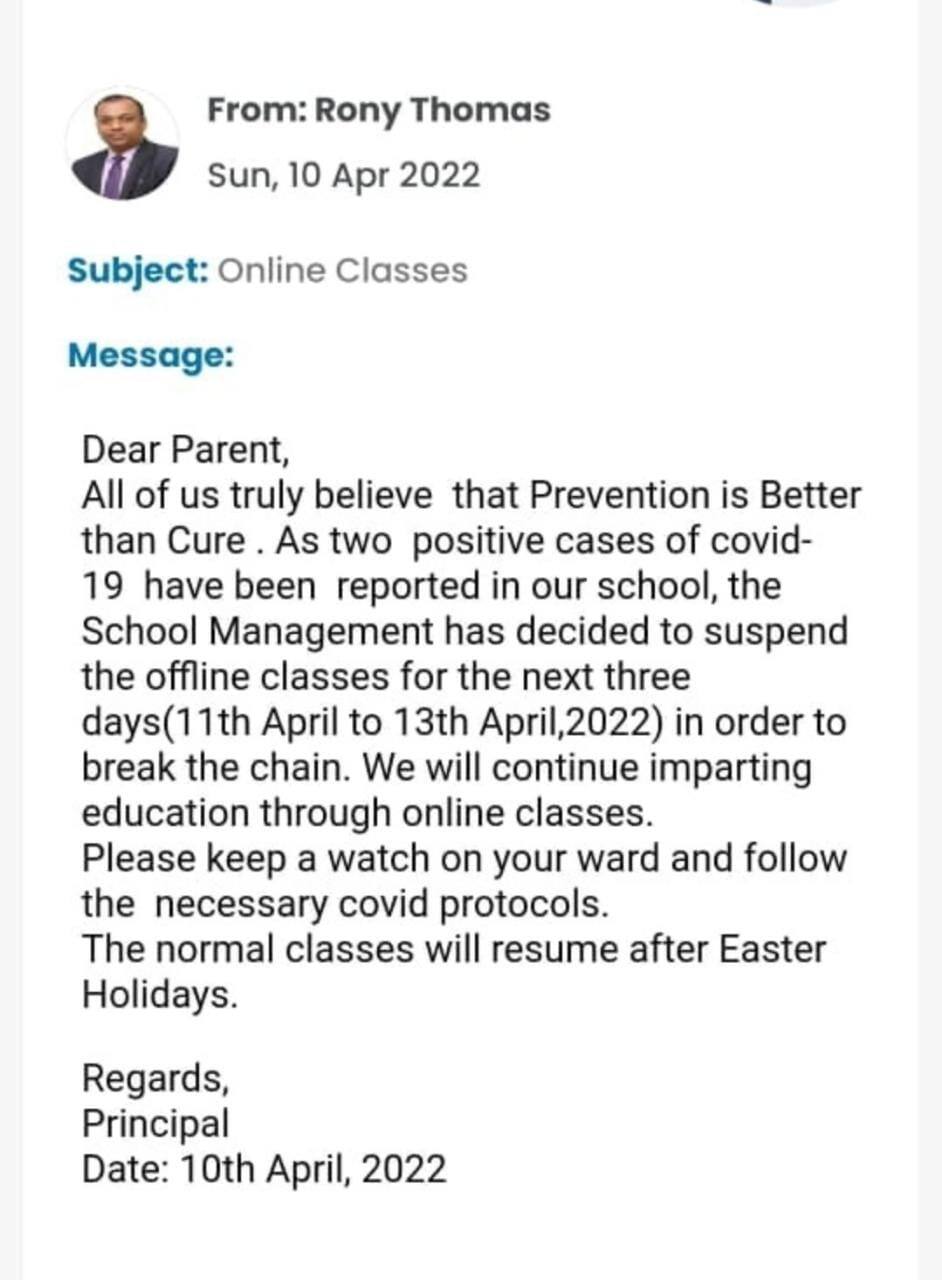 The school will now conduct physical classes after the Easter holidays, the principal said.
Source