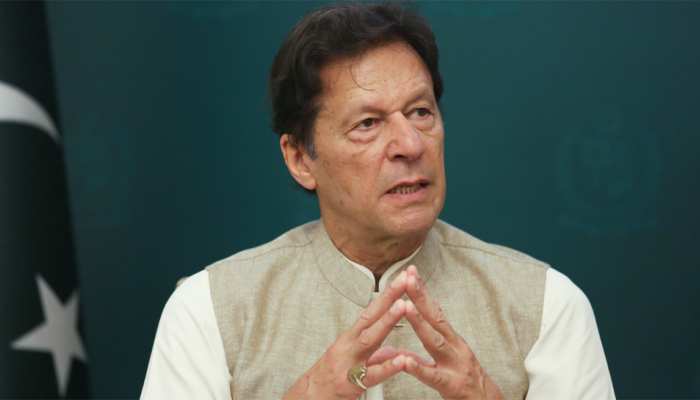 PoK PM Abdul Qayyum Niazi Resigns: After the ouster of Imran Khan from power, the condition of his party PTI is getting worse. Now the Prime Minister of PoK has also resigned from his post after the no-confidence motion.
Big Setback for Imran Khan: Pakistan-occupied-Kashmir (PoK) Prime Minister Sardar Abdul Qayyum Niazi has resigned following a rebellion against him in the ruling Pakistan Tehreek-e-Insaf (PTI) party, which was led by former Prime Minister Imran Khan. There is another big setback for (Imran Khan).
No-confidence motion against PM
Niazi, who was elected by PTI chief Imran Khan, resigned on Thursday. 25 party MPs had moved a no-confidence motion against Niazi to replace the party's regional president Sardar Tanveer Ilyas as the prime minister of PoK. Just a few days before this, Imran Khan was defeated in the vote of no confidence in the National Assembly.
Niazi wrote in his resignation letter sent to PoK President Sultan Mahmood Chowdhury on 14 April, 'I resign from the post of Prime Minister under Article 16(1) of the Constitution.' According to the news of the newspaper 'Dawn', President Affairs Secretary Dr. Asif Hussain Shah confirmed the acceptance of Niazi's resignation on behalf of Chowdhury and said that it has been sent to the Chief Secretary to issue a formal notification. Has gone.
India had rejected the election
Sardar Abdul Qayyum Niazi became prime minister last year after PTI won 32 seats in the 53-member house. India had rejected the election in PoK as a mere sham and said that it was an attempt by Pakistan to hide its illegal occupation.
Reacting strongly to the elections in PoK, Ministry of External Affairs spokesperson Arindam Bagchi had said that Pakistan has no right over these Indian territories and should vacate all Indian territories where it has illegally occupied, he said. "Such an exercise can neither hide the illegal occupation by Pakistan nor cover up human rights violations, exploitation and deprivation of liberty of people in these occupied territories."
There are serious allegations against Niazi
According to 'The Dawn', MPs from the ruling party have complained of misgovernance, nepotism and standards, apart from losing the parliamentary party's trust in Niazi, failing to highlight the Kashmir issue and failing to implement the party's manifesto. alleged infringement.
Niazi, while holding a press conference in Islamabad on Thursday, said that baseless allegations have been made against him in the no-confidence motion. He said, 'I sent my resignation first to the party president Imran Khan and after an hour I sent my resignation to the President.' He said that he would continue to work as a general worker of the party.
(input language)
Live TV
Disclaimer: This story is auto-aggregated by a computer program and has not been created or edited by Prachand.in. Publisher: Zee News