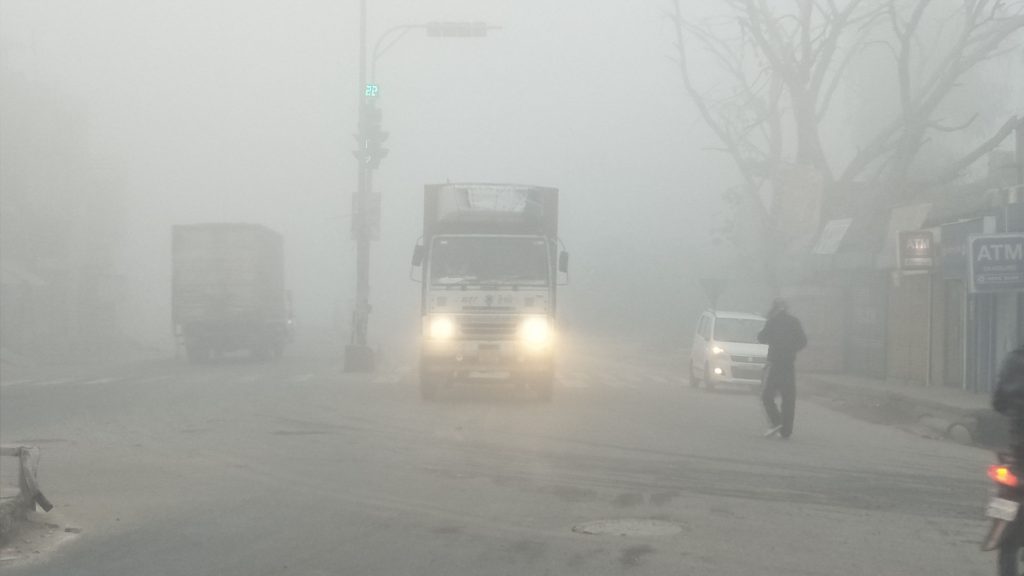 , morning From Shadow Stayed fog, No happened Sunlight Of Visit
Mainpuri, On Friday, people were seen in trouble due to the severe cold in the district. People were troubled by the scorching winter. Dense fog and light cold winds have brought life to a standstill. People are forced to be imprisoned in their homes due to severe winter. The daily routine was affected due to winter. On Friday, people were seen saving themselves from the cold by lighting bonfires. But still could not get rid of the cold. The minimum temperature on Friday was recorded at 6 and maximum 18 degree Celsius. In the coming days, the intensity of winter will increase further.
Friday was the coldest day of the year in the district. There was a thick fog since morning. It was foggy for the second day in a row. Due to which the speed of the vehicles stopped. The entire district was covered in a blanket of fog till one o'clock in the afternoon. After one o'clock the fog dissipated but the sun god could not be seen. It was foggy again after 5 pm. Meanwhile, light cold winds disturbed. People sat by the bonfire throughout the day. The effect of severe winter was also visible in the market. As usual the market was less crowded. DM Avinash Krishna Singh has issued instructions to make arrangements for lighting adequate bonfires in the city, town and rural areas. But even after this, arrangements have not been made to light bonfire in many places. On Friday, people had to face the chilling cold of the day. People were seen suffering from the cold at the bus stand.