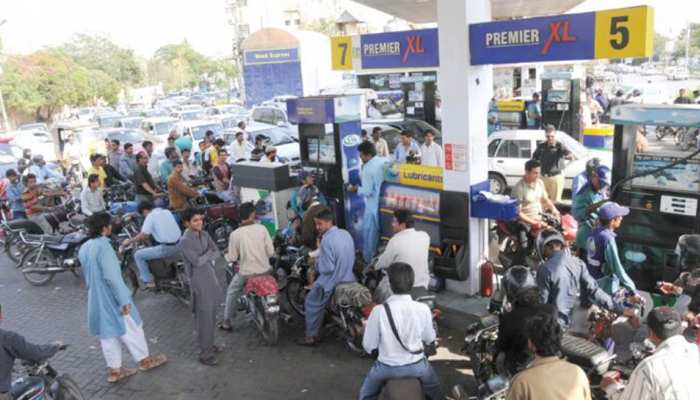 Pakistan Petrol-Diesel Price: After Sri Lanka, inflation bomb is going to explode in neighboring Pakistan too. If the recommendation of OGRA is implemented, then diesel will become costlier by Rs 119 to Rs 263 per liter.
Massive hike in fuel prices in Pakistan: After Sri Lanka, the situation has gone from bad to worse in Pakistan due to rising inflation. In Pakistan, even after the softening of the political crisis, there is no relief on the inflation front. The pressure of inflation is increasing day by day and things are getting out of reach of the people. The condition of the neighboring country has been kept thin.
Rates will double in a single stroke
After the political crisis softens, another inflation bomb is about to explode on the people of Pakistan. If the proposal is implemented, then diesel-petrol prices in Pakistan are going to double in one stroke. In fact, the Oil and Gas Regulatory Authority (OGRA), the organization that regulates the price of oil and gas in Pakistan, has recommended increasing the rates of petrol and diesel.
Rates were also increased on 1 April
In the report of OGRA, it has been proposed to increase the rates of petrol and diesel from Saturday. According to the proposal, the price of petrol should be made expensive by Rs 83.5 per liter and diesel by Rs 119. At present, petrol is being sold in Pakistan for Rs 149.86 and diesel at Rs 144.15 per liter. These prices have come into effect from 1st April.
Petrol will be Rs 233 per liter!
If the recommendations are implemented, then diesel in Pakistan will reach the level of Rs 263. At the same time, petrol will be Rs 233 per liter. According to the news, a proposal has been prepared to increase the GST on petrol and diesel to 70 percent and levy of 30 rupees in Pakistan. At present the GST is 17 percent and the levy is 30 rupees.
no relief from inflation
After assuming power, the Prime Minister of Pakistan, Prime Minister Shehbaz Sharif had alleged that the economy had stabilized under the government of outgoing Prime Minister Imran Khan. After which it is believed that the people of Pakistan are still not going to get relief from inflation. Local news channel ARY News has said in a report that the Finance Ministry will take a final decision only after consulting the Prime Minister on the report of OGRA.
Disclaimer: This story is auto-aggregated by a computer program and has not been created or edited by Prachand.in. Publisher: Zee News