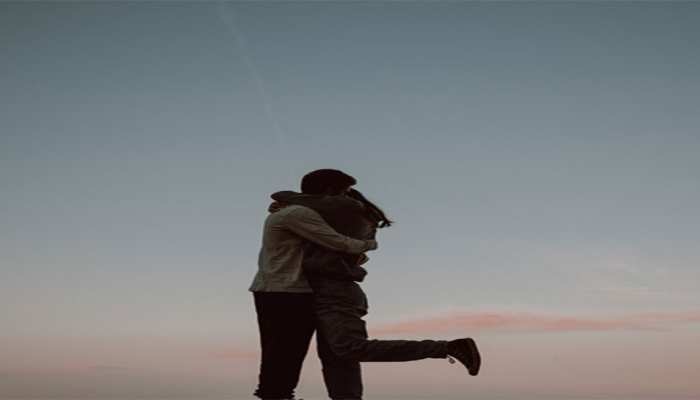 Unique Love Story: A love story won everyone's heart amidst the fierce atmosphere of the Russo-Ukraine war. This love story started from Russia and is reaching its end in India.
Love Story Started From Russia: At a time when the violent and tragic stories of the Russo-Ukraine war are haunting us, at the same time a Russian Navy officer A.K. The entire family of Elkina (Navy Officer A. Elkina) is in Hazaribagh, Jharkhand these days to bring a story of love to a beautiful conclusion. This love story is of Sineya Elkina, the daughter of a Russian Navy officer, and Amit Abhishek, a youth from Hazaribagh. The love of both is five years old and now on April 17, the marriage bond will be stamped on this relationship.
Will get married on April 17
The marriage ceremony is being organized in Hazaribagh. The rituals have started from April 14. Sinia Elkina's parents, siblings, uncles and aunts from Russia and a dozen of her relatives living in India had reached here only on April 13. On Friday, the rituals of mandapachhadan and Ghritdhari took place. Before this Mehndi was organized. There is a sangeet ceremony on 16th April and the main wedding ceremony will be held on 17th.
Also read:
How did the love story start?
Amit Abhishek had gone to Samara City in Russia in 2017 for an internship during his MBA course. At the same time, he had a friendship with Sinia, which later turned into love. After some time Amit returned to India and here Sinia also got a job in a project of Government of India. Both Sinia and Amit work in Mumbai. Amit's father Amar Sinha is a well-known businessman of Hazaribagh city. He told IANS that when the son told about this relationship at home and expressed his desire to marry Sinia, we all happily accepted it. The people of both the families met in Mumbai and the marriage was confirmed with everyone's consent.
Also read:
Was there no linguistic problem in communication between the two families?
On this question, Amar Sinha says, "The son and his friend (who is now a member of our family) had already bridged the distance of hundreds of miles, so where was the problem with the language. Both my wife Sandhya and I have learned some important words of Russian language from internet in the last few months. Our daughter-in-law has also learned a little bit of Hindi while working in India. Even if there is some problem, then both the son and the daughter-in-law work as interpreters for the families. Sinia and her family members are not only participating in every wedding ceremony in Hazaribagh, but they are enjoying it a lot. There is a lot of discussion about this marriage in the city too.
(Input – IANS)
Live TV
Disclaimer: This story is auto-aggregated by a computer program and has not been created or edited by Prachand.in. Publisher: Zee News