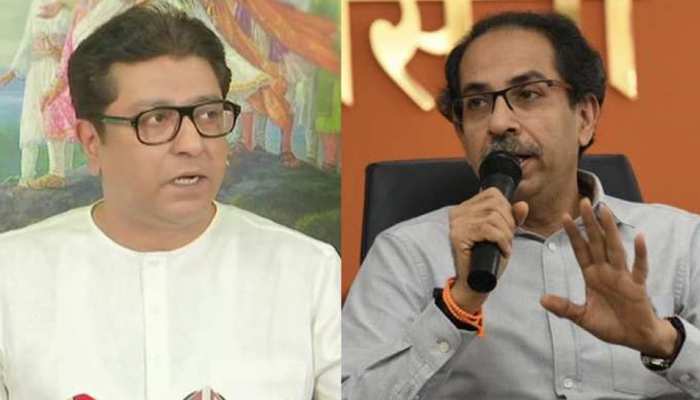 Raj Thackeray on Loudspeaker Controversy: Panic has increased in Shiv Sena due to MNS leader Raj Thackeray's direct threat to get the loudspeakers removed from all the mosques of the state by May 3. His concern is that Raj Thackeray is getting huge public support on this issue.
Raj Thackeray on Loudspeaker Controversy: Today is likely to be a stormy day in Maharashtra. Now Shiv Sena has also jumped in the ongoing Ajan vs Hanuman Chalisa controversy in the state.
Shiv Sena will perform Maha Aarti at many places in Mumbai today
MNS chief Raj Thackeray has announced to attend the Hanuman Chalisa recitation going on at Maruti Mandir in Pune today. In response to this, Shiv Sena has announced to organize Maha Aarti at many places in Mumbai. In these, it is being said that Maha Aarti is being performed in the pigeon house of Dadar and other areas.
MNS workers will read Hanuman Chalisa in Muslim dominated area
At the same time, MNS has also talked about doing Maha Aarti and Hanuman Chalisa at Hanuman temple in Behrambagh area of ​​Muslim-dominated Jogeshwari. Raj Thackeray is adamant that if the Maharashtra government does not get the loudspeakers removed from the mosques by May 3, then his party will read Hanuman Chalisa on the loudspeaker.
The fear of snatching the Hindutva issue is haunting Shiv Sena.
Shivsena is afraid of snatching the issue of Hindutva due to the momentum of this movement started by Raj Thackeray. That's why she is trying to save her Hindutva vote bank by organizing Maha Aarti.
Won't leave us if you tease us – Abdul Mateen Shekhani
Meanwhile, an FIR has been registered in Mumbra near Mumbai against PFI's Abdul Matin Shekhani for making inflammatory speeches. Abdul Mateen had said about the loud speaker movement that Raj Thackeray and the government were threatened that if they were teased, they would not leave.
Bhupesh Baghel also joined the controversy
Chhattisgarh Chief Minister Bhupesh Baghel has also joined the controversy regarding Azan. He said that the purpose of raising such topics is to divert the attention of the people from the basic issues. But the public is understanding the tricks of these parties and now they are not going to be misled.
Live TV
Disclaimer: This story is auto-aggregated by a computer program and has not been created or edited by Prachand.in. Publisher: Zee News