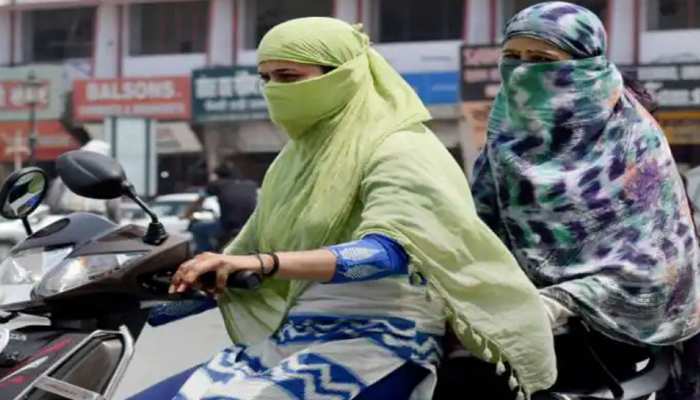 Latest Weather Updates: The Meteorological Department has issued a new update for the people facing the scorching heat. The department says that in the next 3 days, there is going to be a strong heat in North-West India.
Latest Weather Updates: There is a new update regarding the weather for the people of North India including Delhi-NCR. The Meteorological Department says that during April 17-19, there will be severe heat in these people. In such a situation, people should avoid going out of the house.
Lu will run from 17 to 19 April
The Meteorological Department said that during April 17 to 19, heat wave will prevail in Rajasthan and there will be strong heat. On the other hand, Punjab, Haryana, Chandigarh and Delhi will have severe heat conditions on April 17-18.
The department said that in Himachal Pradesh till April 18, in Jammu region till April 16-18, in UP and Madhya Pradesh till April 17-19. Heat wave is also expected in Saurashtra-Kutch in Bihar and Gujarat.
It may rain after April 19
The Meteorological Department said that a Western Disturbance is becoming active in North-West India. Due to this disturbance, there may be rain in North India including Delhi-NCR after April 19. Due to this rain and cold winds, there can be a decrease of up to 2 degrees in the running temperature of 42-43 degree Celsius.
Highest temperature in Bengal
Bankura in West Bengal recorded a maximum temperature of 43.7 degrees Celsius on Friday. The places where the maximum temperature was recorded at 43 degree Celsius or more are Chandrapur, Maharashtra (43), Daltonganj, Jharkhand (43.6) and Panagarh, Odisha (43.1). At the same time, heat wave conditions were observed in isolated areas of West Rajasthan, Himachal Pradesh, Bihar and West Bengal.
The IMD said in its bulletin that during the next 4 days, the maximum temperature of Northwest India is likely to increase gradually by 2-4 degrees Celsius. There will be no significant change in the weather after that. However, after April 19, there is a possibility of rain.
Live TV
Disclaimer: This story is auto-aggregated by a computer program and has not been created or edited by Prachand.in. Publisher: Zee News