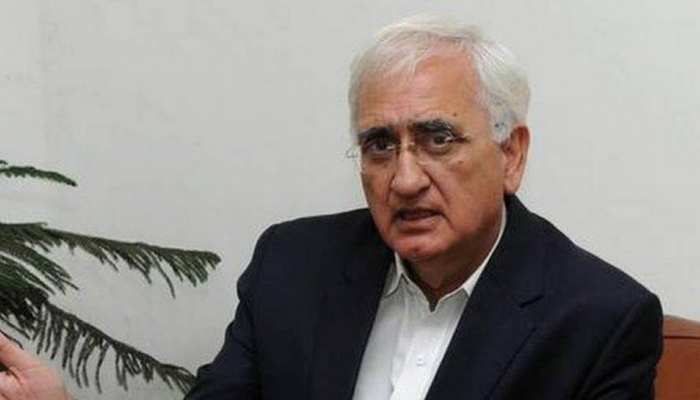 Salman Khurshid Worried For Khargone Violence: Salman Khurshid said that people who attack due to unnecessary hatred should know that they are attacking Hindu-Muslim unity. This will disturb social harmony.
Salman Khurshid On Khargone Violence: Former Union Minister and Congress leader Salman Khurshid has expressed concern over the demolition of the houses of the accused of Khargone violence. On the communal violence in different parts of the country, he said that a divided country can never rule the world. We have to replace fear with faith.
Salman Khurshid said in a Facebook post that Muslims will give their lives for the country as usual. But it hurts when their children are attacked out of needless hatred. What respect will be left for patriotism when the government breaks the house bypassing the law.
He further said that we cannot live by stone pelting and demolition alone. Government and non-government elements who attack Muslim citizens to promote themselves should realize that they are attacking Hindu-Muslim unity, the cornerstone of our republic and the bond of social harmony.
Let us inform that during the procession on Ramnavami in Khargone, stone pelting was done. Madhya Pradesh Police has taken strict action against the accused of this violence. So far, the district administration has bulldozers into 45 houses and shops of those involved in the violence. 16 houses and 29 shops have been broken into.
Tension still remains in Khargone. In view of this, curfew will continue in Khargone for the sixth day today (Saturday). Relaxation will be given for only two hours. Curfew will be relaxed from 10 am to 12 noon. Strict action will be taken against those spreading rumours.
Disclaimer: This story is auto-aggregated by a computer program and has not been created or edited by Prachand.in. Publisher: Zee News