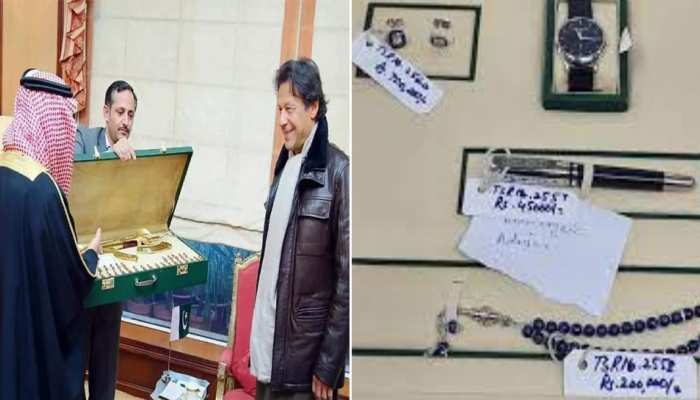 Imran Khan Gift controversy: According to media reports, Imran Khan paid only 3.8 crores for gifts worth Rs 14 crores. On this matter, the new PM Shahbaz Sharif says that he can confirm that he has given those gifts.
Shahbaz Sarif on Imran Khan Gift controversy: Imran Khan, the former Prime Minister of Pakistan, has been in controversies for the past several days. His opponents are making serious allegations like corruption against him. Talking about the latest case, Pakistan Prime Minister Shahbaz Sharif has accused Imran of damaging the country's national treasury by selling valuable Toshakhana gifts including diamond jewelery worth Rs 14 crore in Dubai. .
Revealed by the report of 'The News International'
According to the report of 'The News International', Imran Khan, who became the Prime Minister of Pakistan on the slogan of creating a new Pakistan and eradicating corruption from the entire country, claimed to have implemented several measures to reduce the burden on the exchequer. However, he was found selling Toshakhana gifts worth Rs 14 crore in Dubai.
The Federal Investigation Agency (FIA) continues to investigate
Talking about the gifts received by Imran Khan, he kept a Rolex watch, a pair of cufflinks, a ring and necklace, bracelet and a pair of earrings box after paying Rs 1 crore from him. Whereas its cost is more than two crore rupees. Other gifts included a Rolex watch worth Rs 30 lakh, which he also kept with him after paying partly. The investigation of the Federal Investigation Agency is going on in this case.
At the same time, regarding this matter, the newly elected PM of the country, Shahbaz Sharif also said, 'I can confirm that Imran Khan took gifts from Toshakhana and sold them in Dubai for Rs 14 crore (US $ 7.6 lakh). I too once got a watch which I had deposited in Toshakhana. I don't need to hide anything. Whereas Imran Khan's government was reluctant to share information about gifts kept from Toshakhana.
Disclaimer: This story is auto-aggregated by a computer program and has not been created or edited by Prachand.in. Publisher: Zee News