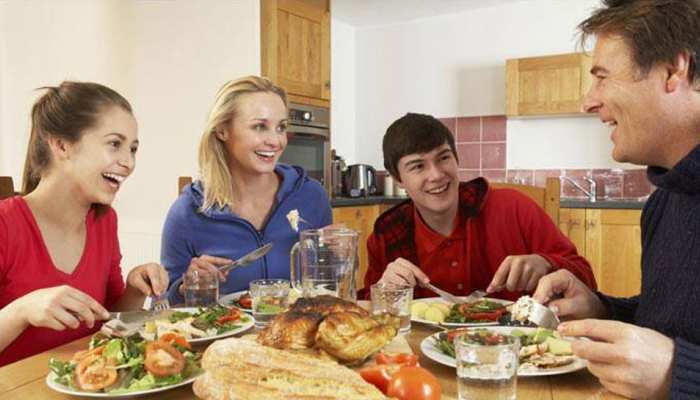 A complete detail in the form of a guideline by the Ministry of Health will be officially released to the public in the next 3 months. It will have a complete diet chart for a healthy diet.
New Delhi: The National Institute of Nutrition, Hyderabad is preparing the complete diet chart for which food you should eat in what quantity to stay fit and how much food is necessary for you at what age. A complete detail in the form of a guideline by the Ministry of Health will be officially released to the public in the next 3 months.
What does the government guideline say?
Like the census in the country, after every 10 years, the government's guideline regarding healthy diet is also issued. Talking to Zee news, Director of the National Institute of Nutrition (NIN), Dr Hemlata said that 10 years ago, 15 guidelines were issued by the government for the citizens of the country, in which 2000 calorie food was said to be necessary every day. .
Preparation for release of new guideline
But now many things have changed and in the last 2 years, during the corona epidemic, there has been a big change in the food habits of the people. Therefore, the institute of ICMR has prepared a complete guideline regarding what to eat to stay healthy by doing new long research. This time 16 guidelines will be issued for a healthy body.
hence the change
According to Dr Hemlata, Scientist and Director of NIN, in the additional guideline that has been added, people will be told that it is necessary to read the information written on the packaged food you eat. With this you will be able to know what your body is getting from which packaged food.
Guidelines will be issued in three categories
There are three categories in the guideline regarding food that will be issued this time. What diet is necessary for a child from 6 months to 2 years. Secondly, what should be eaten by those above the age of 2 years and thirdly by those above 60 years of age.
people have all the problems
Scientists of NIN say that during the corona epidemic in the last 2 years, it has been seen that people's interest has increased towards healthy diet and people constantly try to find it on social media. But due to having many types of certified information on social media, people suffer from it. This is the reason why NIN wants to make certified food information accessible to the people, so that everyone, whether it is a child or an elderly or an adult, can take food according to their needs.
Preparation for every person
According to NIN scientists, which food gives how many calories to stay healthy. It will be mentioned as well as the guideline will have the details of food in the guide line from toiling laborers in simple language to working in offices and in terms of hard work.
Live TV
Disclaimer: This story is auto-aggregated by a computer program and has not been created or edited by Prachand.in. Publisher: Zee News