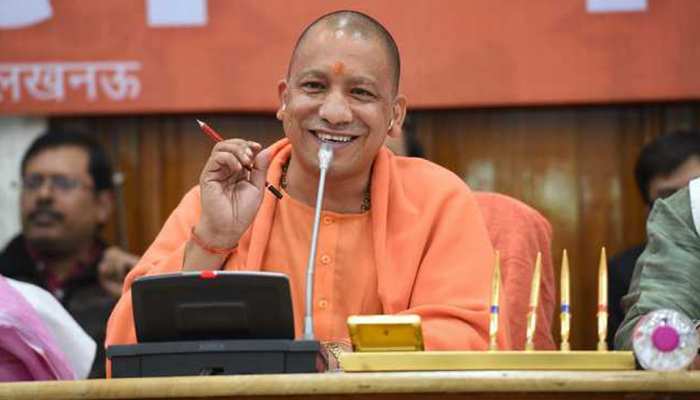 Yogi Govt Gift To Farmers: This scheme of Yogi government is expected to increase the scope of cultivable land and it will benefit the farmers. A target has been set to complete this work in the next 100 days.
Yogi Govt To Increase Cultivable Land: In the next 100 days in Uttar Pradesh, 1 lakh 71 thousand hectares of land will be made cultivable, which will benefit a large number of farmers. This is expected to increase the area under cultivation.
Under the Pandit Deendayal Upadhyaya Kisan Samridhi Yojana, being run for land reform, 1 lakh 71 thousand hectares of land will be made cultivable at a cost of Rs 477 crore in the next 100 days. At the same time, 1,41,840 hectares of land has been converted into fertile cultivable land in the last five years under this scheme. About Rs 291 crore has been spent in this scheme.
A government spokesperson said that under the scheme, the Indian Natural Farming System Scheme will be implemented in 35 districts of Uttar Pradesh under Mission Pratikriti Kheti, promoted by the Centre, for which clusters of 500 to 1000 hectares will be formed at the block level. This scheme will be started from Kharif 2022 and Rs 82 crore will be spent on it.
Apart from this, a target has been set to increase cow based natural farming in all the districts of Bundelkhand and a state-level training workshop will be organized in May. Remarkable work has also been done in Uttar Pradesh in the field of stubble management. The government took many steps to give relief to the farmers.
In the last five years, the average number of incidents of stubble burning per lakh hectare of paddy area was recorded in Uttar Pradesh only 71 and in UP-NCR region 132. In comparison, this number was 2264 in Punjab and 452 in Haryana. In order to supply the stubble in the form of fodder in the cowsheds in the state, the Parali Do, Take Khad campaign is also being run successfully.
(Input- IANS)
Disclaimer: This story is auto-aggregated by a computer program and has not been created or edited by Prachand.in. Publisher: Zee News