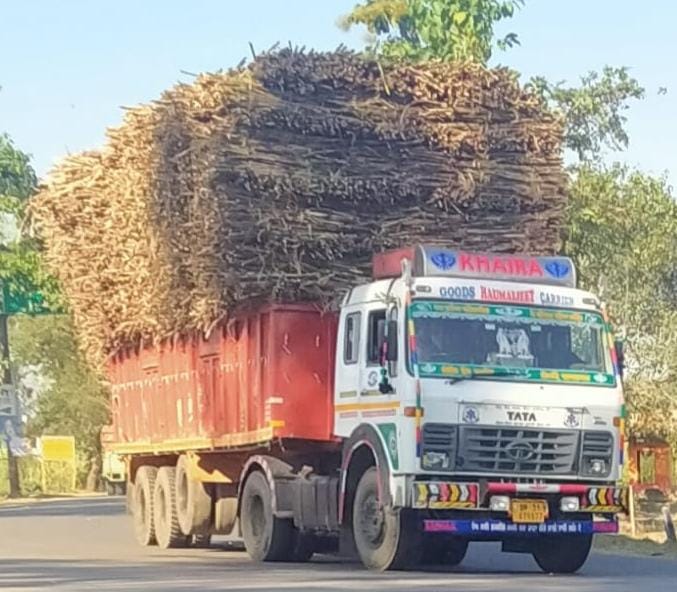 Administrative officers are not paying attention, people demanded a ban.
Bijua kheer.
Overloaded and overwritten vehicles carrying Gularia sugar mills from sugarcane purchasing centers are seen inviting accidents all the time. But the responsible administrative officers remain unaware of this.
Due to the sugarcane season, Gularia is sending overloaded and overwritten sugarcane in trucks going from the purchasing centers of the sugar mill to the sugar mill. Due to which the fear of accidents always remains in the area due to overloaded vehicles many accidents have also happened. Sometimes sugarcane falls in the trucks going to the mill, which creates trouble for the passers-by. From the purchase centers to the mill, many towns are read where the crowd remains, but these overloaded vehicles move at a high speed which can cost anyone's life. But the mill administration, ARTO as well as the police are not paying attention to the overloaded vehicles.