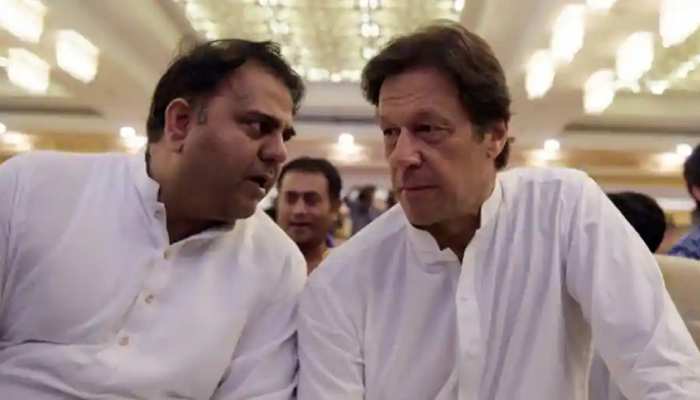 Pakistan News: Imran Khan wants to hold elections in Pakistan as soon as possible, because he feels that people are still with him. Imran's special leader Fawad Chaudhary has also said the same thing. However, while praising Imran, Chaudhary also said something like this.
Pakistan Political Drama: Imran Khan, who was ousted from the power of Pakistan, is trying to get power again. He, along with the leaders of his party Pakistan Tehreek-e-Insaf (PTI), is devising a strategy on how to shatter the opposition's hopes by removing Shahbaz Sharif, who is sitting in the prime minister's chair. Imran is trying to hold elections in the country as soon as possible and his special leader has also indicated this.
Praise for Imran
PTI's prominent leader Fawad Chaudhry believes that general elections will be held in Pakistan in eight weeks. Now this is just Choudhary's guess or his party has made special preparations for this, this is a different issue, but with the confidence with which he is talking about the elections, it seems that something big can happen again in the country soon. . In a special conversation with our partner website WION, Fawad Chaudhary praised Imran Khan fiercely and said that elections will be held soon in the country. In this praise, he even compared Imran to PM Modi.
'The government has only 8 weeks'
The former Pakistani minister said, 'Imran Khan is a charismatic leader, people are standing with him. We are moving towards a soft revolution, we are demanding elections. He further said that we are sure that elections will be held. Only Shahbaz Sharif's government has to decide whether they want elections with more losses. Fawad Chaudhary said, 'I think elections will be held in 8 weeks. This government will not be able to run more than this.
Said this thing on talks with the army
On the conversation between Imran Khan and the army chief before the no-confidence motion, he said that the army was as much concerned about the future of Pakistan as we were. So there was a discussion on this issue, I will not deny it, but to say that we contacted them or they contacted us, would not be correct. Imran's former minister praised the foreign policy of the PTI government. He said that the Imran Khan-led government had an independent foreign policy and this happened for the first time after the rule of Zulfikar Ali Bhutto.
Here, Fawad spoke too much
However, while praising his leader, Fawad Chaudhary also said something that hardly anyone could embrace. He said, 'Imran Khan appreciated India's foreign policy, because he knows India very well. Imran is also very popular in India. If today they hold a public meeting in Delhi, the same crowd will gather as it does in PM Modi's meeting.
Disclaimer: This story is auto-aggregated by a computer program and has not been created or edited by Prachand.in. Publisher: Zee News