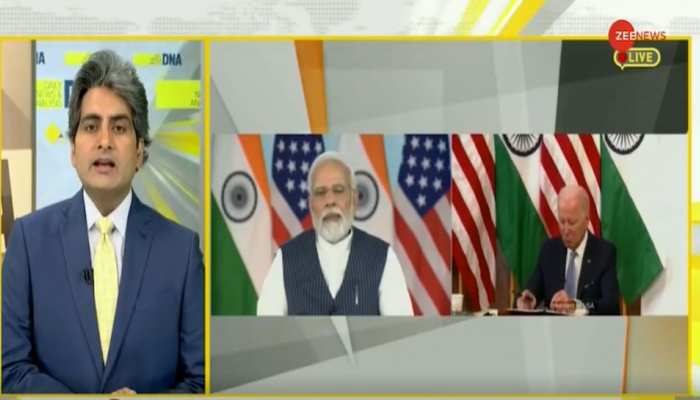 DNA: These days, different types of crisis are being seen in the whole world, somewhere economic instability and political upheaval. But do you know that all these can have an effect on our country as well.
New Delhi: At this time, the way political and economic instability is increasing in India's neighboring countries, it has increased India's concern and you can understand it from three news.
Terrorism may increase in India
The first news is that after the change of power in Pakistan, the threat of terrorist organization ISIS has increased. According to media reports, ISIS has increased terrorist attacks in Pakistan in the last one month. On March 4, there was an attack on a mosque in Peshawar, in which 64 people were killed, this attack was done by ISIS. In nutshell, if ISIS strengthens again in Pakistan, it will increase terrorism in India and especially ISIS can try to destabilize India by infiltrating into Kashmir.
China may increase nuclear weapons
The second news is that China is expanding its nuclear power after the Ukraine war. Now it has started efforts to develop more nuclear weapons. A US newspaper has told in its report that since the Ukraine war, China fears that America may increase the number of its nuclear weapons in this conflict. That is why China has also decided to increase its nuclear power tremendously. Which is not good news for India.
#DNAThe growing political and economic instability in Asia@sudhirchaudhary pic.twitter.com/J9opuOs2rL

— Zee News (@ZeeNews) April 11, 2022
Growing economic instability in Nepal
The third news is that economic instability is increasing rapidly in India's neighboring country Nepal as well. And now the Nepal government does not even have enough money left to import essential things. The Nepal government has banned the import of rice, cloth, vehicles and electrical equipment, cycles, paddy, silver and even yarn. The Government of Nepal has also asked to control the import of petroleum products and has also advised banks to issue loans thoughtfully. Apart from this, you all know about the situation in Sri Lanka, how bad the situation is there. Therefore, both challenges and concerns have increased for India.
PM Narendra Modi has given advice to the President of Russia and Ukraine
Another big news of today is that Prime Minister Narendra Modi and US President Joe Biden held a virtual meeting. In which there was a discussion between the two leaders regarding the Ukraine war. And during this, Prime Minister Modi said that after the start of the war, he spoke to the Presidents of Russia and Ukraine several times and advised to resolve the dispute through mutual dialogue.
Disclaimer: This story is auto-aggregated by a computer program and has not been created or edited by Prachand.in. Publisher: Zee News