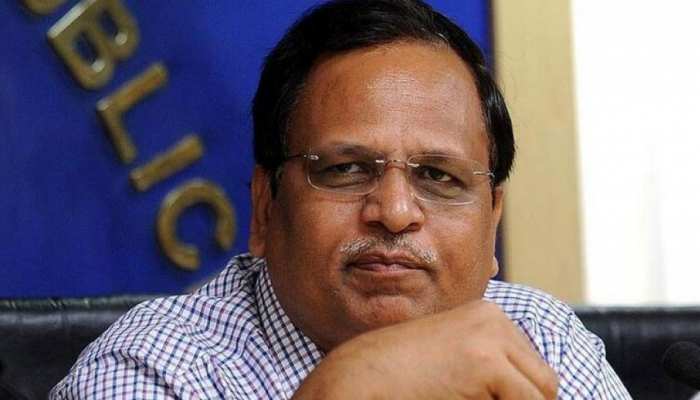 Delhi Hospitals Alert: Corona cases have started increasing again in Delhi. In such a situation, the Delhi Government has also geared up. The Kejriwal government has asked all hospitals to remain alert. DDMA meeting on April 20 regarding this…
Delhi COVID-19 Case Increasing: In view of the rising COVID-19 cases in Delhi, the Arvind Kejriwal government has geared up to deal with the situation. The Delhi government has asked all hospitals to be on alert. Delhi Health Minister Satyendra Jain said that the Delhi government is closely monitoring the situation. The government does not want to take any risk.
change health infrastructure
He said that we have completely changed our health infrastructure. Along with this, all hospitals have been advised to remain alert amidst increasing cases of Kovid-19 in Delhi. To prevent the spread of corona virus, the Delhi government is doing contact tracing of infected patients. RT-PCR testing will also be increased if needed. The government is working on the principle of testing, tracing and treatment.
prevention better than cure
Satyendar Jain said that the Delhi government will soon provide preventive doses of vaccines free of cost to the people in government hospitals. He appealed to the people to get vaccinated soon and said that prevention is better than cure. Those who are not yet vaccinated or have taken only the first dose should visit their nearest health center as soon as possible for complete vaccination.
DDMA meeting on 20th April
He said that even though the cases of COVID-19 have increased in Delhi, the number of patients admitted in hospitals is still normal. Also, the XE variant has not been included in the list of 'Variants of Concern' by the world. So there is no need to panic. In the meeting of Delhi Disaster Management Authority (DDMA) on April 20, measures to prevent the increase in corona cases and the spread of the epidemic will be discussed. Around 37,000 Kovid-19 beds and 10,594 Kovid-ICU beds have been prepared in the national capital. If the infection spreads, the government has planned to increase 100 oxygen beds in every ward of Delhi within two weeks.
plan to prepare 65 thousand beds
The Health Minister said that the Delhi government plans to prepare 65,000 beds, so that no person has to face shortage of beds in case of emergency. If the cases increase again, then the home isolation system will be implemented. At present, the Delhi government has a capacity of 1363.73 MT oxygen including Liquid Medical Oxygen Storage (LMO), Liquid Medical Oxygen Buffer and PSA Plant. At the same time, the medical institute has a capacity of oxygen cylinders up to 217 metric tons. Apart from this, 6,000 D type cylinders have been kept in reserve for use in emergency.
Manpower will be increased
He said that there is no shortage of medicines in Delhi. The government is also emphasizing on increasing manpower for COVID-19 management, so that if the rate of infection picks up, there is no shortage of doctors, nurses and paramedical staff. At the same time, a Kovid helpline number – 1031 has been issued to help the corona infected in case of any problem. This helpline is available 24 hours to help the people.

Live TV
Disclaimer: This story is auto-aggregated by a computer program and has not been created or edited by Prachand.in. Publisher: Zee News