New Delhi: People like the popular show 'Bhabi Ji Ghar Par Hai'. The main lead of the show Angoori Bhabhi i.e. Shubhangi Atre has become very famous from the show. Shubhangi also has a lot of followers on social media. But Shubhangi, who has always got the love of people, is now becoming a victim of people's anger. Actually he has shared a video due to which the sentiments of religious people have been hurt.
offered salutations to the sun
Actually, today i.e. Friday is the festival of Makar Sankranti. In such a situation, people worship the Sun when the Sun is Dakshinayan. So Shubhangi Atre also shared a video in which she is offering Arghya to Surya. She is seen doing Surya Puja wearing a denim short dress. Watch this video…
worship by wearing slippers
But during this time Shubhangi Atre forgot to take off her sandals. People did not like this thing and people put their class in the comment section. Somebody said that if you would have taken off the slippers, then someone said, what kind of worship is this, you have forgotten the rites. At the same time, many people have made very angry comments.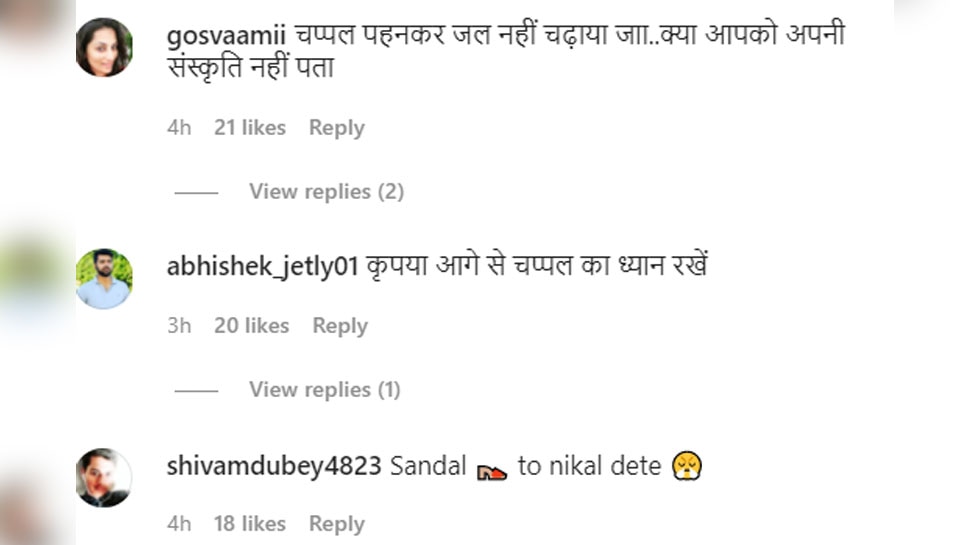 Twist in the show is coming
Recently, Shubhangi had told that in the coming time there will be a big twist in the show. Because she is going to be pregnant now in the show. At the same time, this secret is going to be revealed that Vibhuti is the lost brother of his childhood.