Amrinder Gill Post: Punjabi singer Amarinder Gill is a name that has no identity. He is ruling the Punjabi industry since last 2 decades. He has given many hit song albums to the industry in his singing career. Along with this, he is also an amazing actor.
By the way, Amarinder Gill remains very less active on social media. They share a post months later. Now a social media post of Singer is very much discussed. In this post, Amarinder Gill has given a special offer for the fans.
Actually, the singer is looking for fresh talent for his music company 'Rhythm Boys'. So they are looking for a lyricist for their company. He has given a special opportunity to the Punjabi writers and lyricists who want to make a name in the Punjabi industry. Amrinder Gill said in his post, 'We are looking for new lyricists for our music company, if you know someone who writes beautiful songs, share this post with him. In the coming few days, we will come up with new tunes, on which we are looking for new talent to write songs. We will select the best singers and release their songs. There is no need to panic. Whatever topic you write on, your talent can be of use to us. The only condition is that the lyrics of your song should match the tune of the song. So hurry up with us on this email ,[email protected]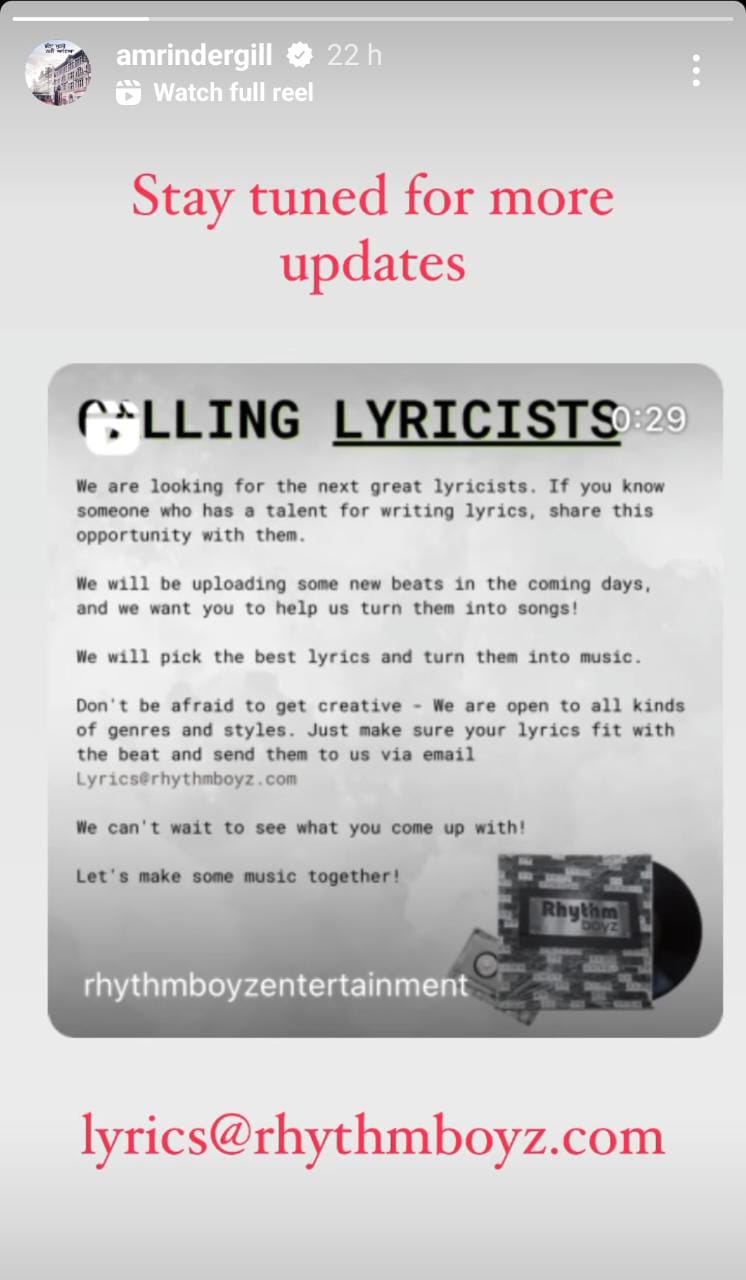 It is known that Amarinder Gill remains very less active on social media. But he keeps updating his fans about himself. Talking about the work front, Amarinder Gill was last seen in 'Challa Parke Nahi Paya' in 2022. This film got a great response all over the world.