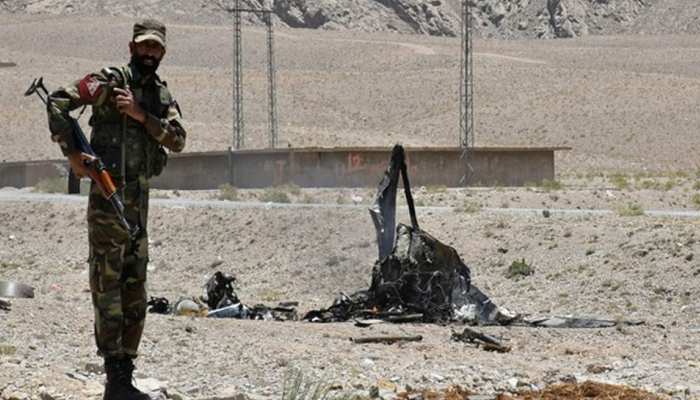 Attack on Pakistan Army: 8 soldiers of Pakistan Army were killed in 2 different attacks in Waziristan area of ​​Pakistan. In the last few years, there has been an increase in attacks on the Pakistani army.
Attack on Pakistan Army: There is a saying that from where the sown tree of Acacia should be mango. This proverb is fitting perfectly on Pakistan. Pakistan, which has been exporting terrorism to India and other countries of the world, is now burning itself badly.
8 jawans killed in 2 attacks
Seven soldiers of the Pakistani Army have been killed in an attack by insurgents in the troubled North Waziristan area of ​​Pakistan. While a soldier was killed in an attack at another place. Former Pakistan CM Imran Khan has expressed grief over the death of the soldiers of his country.
I salute our brave soldiers, seven of whom were martyred fighting a terrorist ambush in North Waziristan district. Our soldiers have been laying down their lives to keep our country safe from terrorists & our entire nation stands with these brave men.

— Imran Khan (@ImranKhanPTI) April 15, 2022
Attack in Datakhel area
The Inter-Services Public Relations of the Pakistani Army has reported that the insurgents ambushed a military convoy in Datakhel tehsil of North Waziristan district. Rocket operated grenade launchers and assault guns were used in the attack. This area is very close to the Pakistan-Afghanistan border.
The tribals carried out the incident
It is believed that the tribals carried out this attack and then crossed the border and fled to Afghanistan. In this attack 7 soldiers of Pakistan Army were killed. After this attack, Pakistani soldiers also retaliated but by then the rebels had fled.
Claims to have killed 4 rebels
Another similar incident took place in the Isham area of ​​South Waziristan. There, a soldier was killed in a clash between the Pakistani Army and the rebels. The Pakistani army has claimed that it has killed 4 insurgents in the encounter in Datakhel area.
Incidents increased in Balochistan and Waziristan
Let us inform that these days, incidents of attacks on security forces have increased in Balochistan and Waziristan areas in Pakistan. Nationalist liberation movement is going on in Balochistan for the last 50 years. The people of Balochistan say that Pakistan has forcibly occupied their territory and now the time has come to eliminate it.
Movement to break away from Pakistan
At the same time, in the Waziristan area, the people of the Pashtun community are campaigning to create their own separate country. In this work, he is also getting full support of the Pashtuns of Afghanistan. The rebels armed with modern weapons suddenly run away after a big attack on the Pakistani army, in which the Pakistani army is suffering a lot.
Live TV
Disclaimer: This story is auto-aggregated by a computer program and has not been created or edited by Prachand.in. Publisher: Zee News