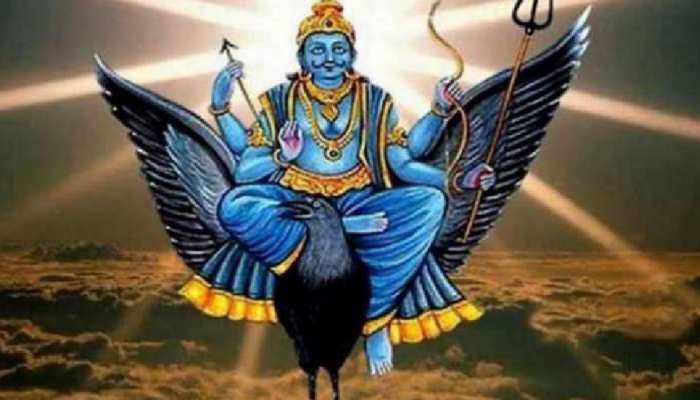 Shani Gochar April 2022: As soon as Saturn enters Aquarius on April 29, half-sati will start on Pisces and half-sati of Sagittarius will end. Similarly, the dhaiya of Gemini and Libra will end. Simultaneously, dhaiya will start on Cancer and Scorpio.
Shani Sade Sati on Dhanu Rashi: Shani Dev will leave his zodiac sign Capricorn and will debut in his second zodiac Aquarius on April 29. The people of Sagittarius will get the maximum benefit from this. Saturn's half-and-half will end on the people of Sagittarius. In the past years, Shani Dev has given examination and training to the people of Sagittarius in many ways. Sade Sati will start on Pisces as soon as Saturn enters Aquarius. The dhaiya of Gemini and Libra will end. At the same time, dhaiya will start on Cancer and Scorpio.
By the way, on July 12, Shani Dev will re-enter Capricorn after going back in a curved motion. As soon as they come back, it will become like the old situation again. Then on January 17, 2023, Capricorn will finally move to Aquarius, and then the Saade Sati of Saturn will be completely finished for the people of Sagittarius, while the people of Capricorn will be left with half and the half of Saturn will be at the peak of Aquarius.
Saturn's Route Chart
– Shani will enter Aquarius from Capricorn and will remain wayward. He will enter the rising state on April 29, 2022 at 7.53 am.
– Saturn is moving in Dhanishta Nakshatra. Even during the entry from Capricorn to Aquarius, the constellation Dhanishta will remain, only the third phase of the constellation will start.
On June 4, they will be retrograde in Aquarius and will walk backwards towards Capricorn.
Coming back on 12th July, it will cross the Aquarius border and re-enter Capricorn.
– On October 22, 2022, you will become a path in Capricorn.
– Will enter Kumbh again on January 17.
What is Shani's half-century
Shani's half-and-half means the effect of Saturn on the Moon in the horoscope at the present time. The effect of Saturn remains till one house ahead and one house behind the zodiac in which Saturn is in the space passing through space. Whose moon of individual horoscope comes inside the sphere of influence of Saturn of space, it is called Shani's Sade Sati as it takes two and a half years (30 months) for Saturn to cross one zodiac sign. For the three zodiac signs, this time in total becomes seven and a half years, hence it is called Sade Sati.
Keep your feet clean then Shani will forgive
Those zodiac signs which are under the influence of Saturn, people of that zodiac should take great care of their feet. Shani Dev sees that the feet that walk for you throughout the day. The posts which carry your burden, do you take some time out for those posts. That is why note one thing that on Saturday, you should wash your toes properly with hot water. The more good legs you have, the higher the rank you will get.
Disclaimer: This story is auto-aggregated by a computer program and has not been created or edited by Prachand.in. Publisher: Zee News