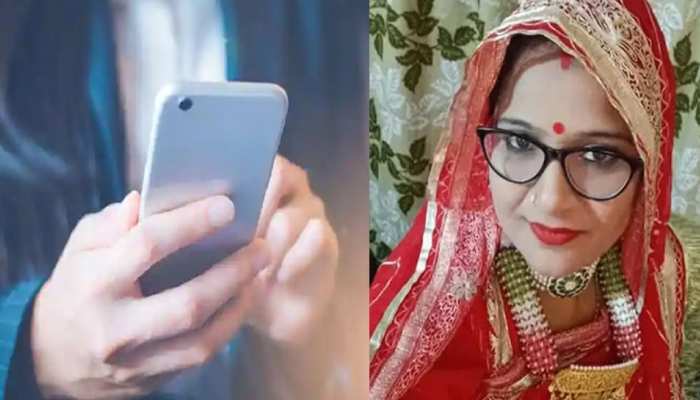 Nagaur Honey Trap: In Nagaur district of Rajasthan, a woman did not like the poverty of her husband. She first took advantage of the beauty and trapped a businessman in the trap of love. After this, by blackmailing the objectionable video, lakhs of rupees were recovered.
Rajasthan Nagaur Honey Trap: A shocking case of Honey Trap has come to light in Nagaur district of Rajasthan. Here a woman was blackmailing a marble trader by threatening to post an objectionable video on social media. Till now she had recovered up to Rs 23 lakh from the trader. When the matter reached the police, 3 people including the woman were arrested.
The family had lodged a missing report of the trader
According to information received from Nagaur police, on April 22, a marble trader, resident of Dhani, Buldco, Makrana, left the house without informing. On 23 April, the family members lodged a missing report at the police station. When the police started investigation after meeting the businessman, a surprising case came to the fore. Actually, the businessman was going to commit suicide.
Merchant made porn video
The victim marble trader told the police that Rekha Kanwar and Shaitan Singh, residents of Gunavati, had made an obscene video of him and had grabbed Rs 23 lakh by threatening to make it viral. Actually, Rekha lived in a hut-like house with husband Vikram Singh. His financial condition was very bad. Rekha wanted to live a luxury life. At the same time, the husband who worked as a stone cutter in the marble company was not able to fulfill his wishes.
23 lakhs recovered
After this Rekha made a plan to earn money by making beauty a weapon. Three years ago, she came in contact with a marble trader. She slowly entrapped the trader in the web of beauty. Rekha's friend Shaitan Singh supported this conspiracy. Rekha got the video shot while having a physical relationship with the marble trader and started blackmailing through Shaitan Singh. The businessman first gave him Rs 23 lakh. Despite this, the greed of Rekha kept increasing. After this he again demanded 50 lakhs.
Police arrested 3 people including woman
Now the businessman got upset and chose the path of suicide. Earlier, he told the whole thing to his sister, after which both the brothers and sisters reached the police station and, giving information about the matter, lodged a report against the woman and her associates. At present, the police have arrested the accused Rekha, her friend Shaitan Singh and husband Vikram Singh. Police is investigating further.

Live TV
Disclaimer: This story is auto-aggregated by a computer program and has not been created or edited by Prachand.in. Publisher: Zee News