Kashmir Files Digital Platform: 'The Kashmir Files' made huge profits at the box office. The film directed by Vivek Agnihotri was a huge success at the box office. The film received support from the general public as well as many stars like Kangana Ranaut, Mukesh Khanna and Aamir Khan.
The Kashmir Files which will leave an indelible mark on the audience will soon be available on the digital platform. This has been announced by the makers themselves. ZEE5 exclusively announced the digital premiere of recently released Bollywood film 'The Kashmir Files'. Breaking many records at the box office, The Kashmir Files, one of the best films of the year, will be available on digital platforms in different languages. It will be available in many languages ​​including Hindi, Tamil, Telugu. In this film, director Vivek Agnihotri has done a wonderful job of narrating the emotional pain of Kashmiri Pandits, their restlessness, the pain of separation, existential fear and struggle for existence.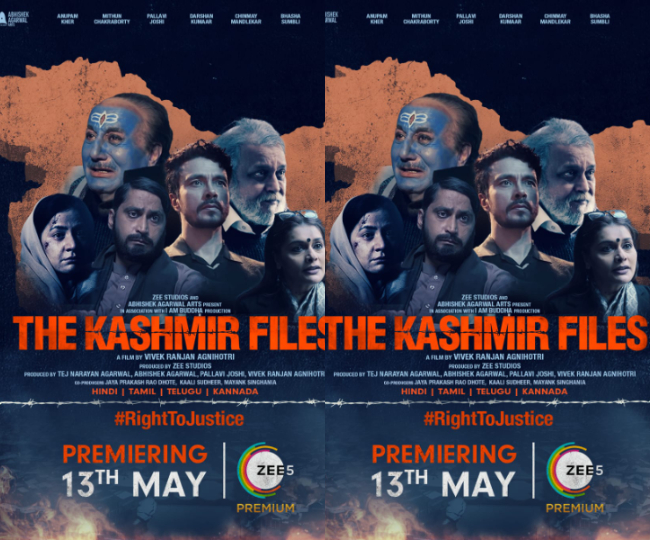 The film received rave reviews across the country and now 'The Kashmir Files' will be available worldwide on ZEE5 for those who haven't seen it on the big screen. 'The Kashmir files ' will premiere on May 13, 2022 on ZEE5. Apart from Anupam Kher and Darshan Kumar, the film also stars Mithun Chakraborty and Pallavi Joshi in lead roles. Film Before the release of Vivek Agnihotri's film, there was a lot of support on social media. The film earned around Rs 294.98 crore at the box office and Rs 337.23 crore worldwide.
Source