Indian Police Force: Actor Vivek Oberoi has also joined director Rohit Shetty's OTT debut web series 'Indian Police Force'. Vivek Oberoi will be seen in the role of a senior officer in this series.
Rohit Shetty has told his fans about this through his Instagram post. Sharing the first glimpse of the actor from the series, he welcomes Viveka to his Super Force group. Sharing the first glimpse of Vivek Oberoi from 'Indian Police Force', Rohit Shetty wrote in the caption- "Meet the most experienced senior officer of our team. Welcome Vivek." After Rohit Shetty's post, Vivek Oberoi also thanked Rohit Shetty on his Instagram and wrote – Thank you brother for believing in this wonderful role. Fans have liked Vivek's look in the poster. Talking about the looks, Vivek is seen wearing a bulletproof jacket over black pants-t-shirt.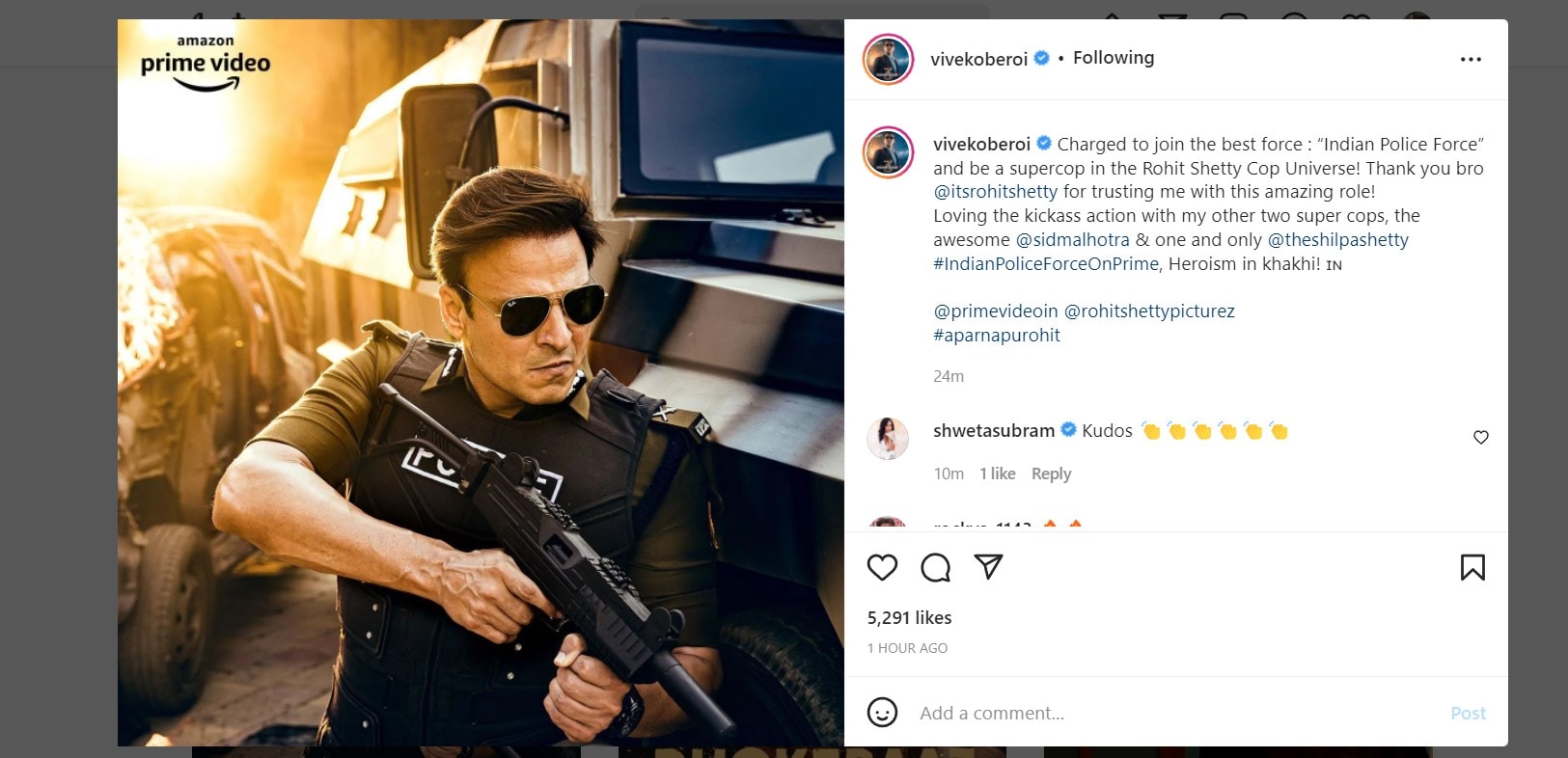 He can be seen aiming at someone with a gun in his hand. As soon as the actor posted, his look has become viral on social media. seeing this look of her fans They are saying 'Fantastic, strong'. Vivek has won the hearts of fans in his first look. Let us tell you that Rohit Shetty's series 'Indian Police Force' Vivek is the third most special cast. Apart from this, Shilpa Shetty, SiddharthaMalhotra is also its supercup. Along with Vivek-Rohit, Shilpa and Sidharth Malhotra are also set to make their OTT debut in the series. This show is special in many ways. The first is that Rohit is making India's biggest action series with Amazon Prime. With this, Shilpa Shetty has become her first female supercup. This is the first time that Shilpa, Siddharth and Vivek will be seen together in a big project.
Source