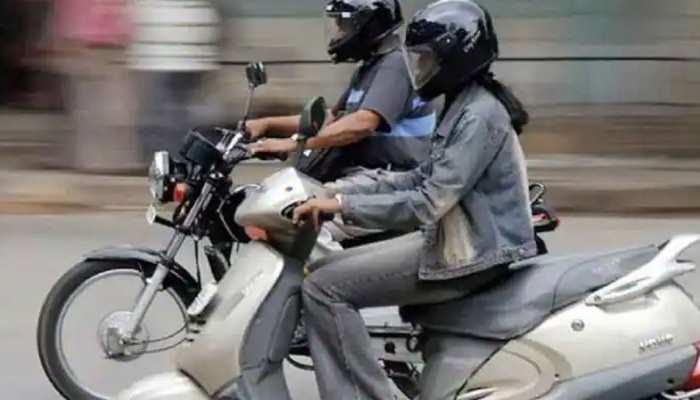 Two Wheelers Insurance: In view of saving time and money in India, nowadays two wheeler has become the favorite vehicle of the people. For two wheeler owners to get the benefit of safety and money saving, it is important to know that any kind of insurance is done.
Two Wheelers Best Insurance: Nowadays two wheeler has become the favorite vehicle of people of all age groups. In such a situation, ignoring insurance can be risky. Insurance for two wheelers riders not only provides financial security but is also essential in times of accident.
Save time and money with two wheeler
Talking about the roads of India, traffic jams have to be faced due to the presence of vehicles on the roads for most of the time. In such a situation, two wheeler vehicles become the choice of millions of people. This saves both time and money. However, it becomes important to have insurance for a two wheeler. Along with this, it is also important to know which bike insurance policy is getting what kind of benefit.
Customize Policy
You can customize your two wheeler insurance policy. A two wheeler insurance policy depends on a number of factors. These include many things like the engine capacity of the vehicle, year of manufacture, model and geographical location. You can get a list of all add-on covers and compare different insurance companies online.
Benefits of cashless claim
You can also make a cashless claim for your bike insurance policy. If your insurance policy allows you to make a cashless claim for your two wheeler, all you have to do is send the vehicle to a garage that has a tie-up with the company. In this way you will not have to spend a single penny.
new key will get free
If you have lost the key of your two wheeler then you can claim it along with the insurance policy. Losing keys is normal in today's hectic life. If you have an insurance policy, then you will not have to spend extra money on getting a new key. There is a 'Key Protect' add-on option in your insurance policy, which covers the cost of lost keys in case of theft or damage. Apart from this, the company also provides the facility to replace the locks and keys of your two wheeler.
get engine insurance
Engine is a very important and costly part in a two wheeler. It is not covered in a basic insurance plan. However, you can of course customize the policy and get the engine insured by purchasing the 'Bike Engine Protect' add-on cover.
Legal protection in case of accident
Along with the insurance cover, one also gets legal protection. A special feature of an insurance policy is that it gives you legal protection. In the event of an accident and legal issues with third parties, insurance policies come to the rescue of two wheeler owners. In such a case, a third-party insurance policy provides you with a legal cover.
(input-ANI)

Live TV
Disclaimer: This story is auto-aggregated by a computer program and has not been created or edited by Prachand.in. Publisher: Zee News